Amateur Champion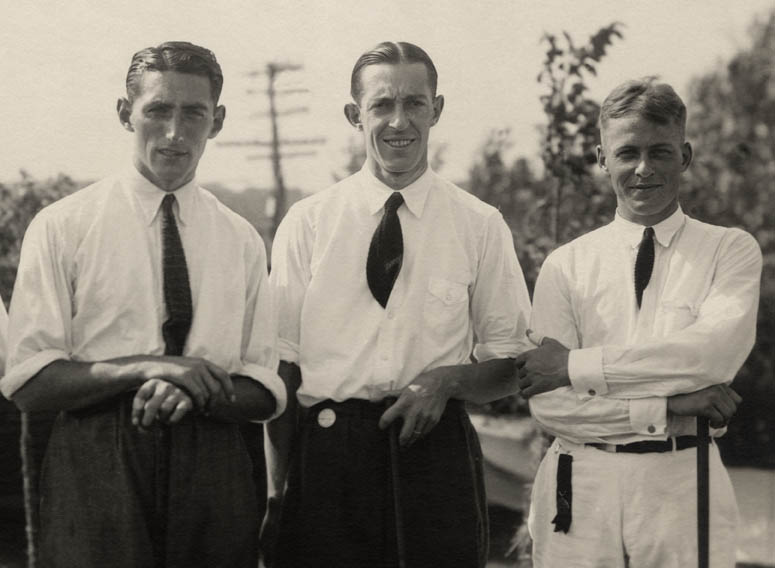 As soon as he got out of hospital, he took up golf again to rebuild his shattered health. In 1919, Armour became a member at the James Braid-designed Lothianburn Golf Club, one mile from Edinburgh. The records show he joined with a handicap of +2, but also that he never won the club championship.
It soon became clear that although he regained his strength and his magnificent swing had clearly returned, his putting was notoriously fragile, the lost eye destroying his depth perception. Outplaying everyone tee to green, he would lose tournaments with poor performances on the greens. Once, on the way back from a tournament, he gathered together his putters and threw them from the train as it passed over the Forth Rail Bridge.
He persevered however and the following year became a pivotal turning point.
In 1920, less than two years after his nadir in the army hospital, Tommy won the French Amateur title, and headed over the Atlantic to compete in the US Amateur. Against all the odds, Armour progressed to the fifth round, finally falling to former US Open winner Francis Ouimet. He also won his first PGA title, teaming up with Lou Deigel to take the "Pinehurst Fall Pro- Am Bestball" (which he won again in 1934). He returned to a hero's welcome, an honorary life membership of his club, and was selected to represent Britain in the International match against the United States.
It was during the transatlantic crossing after the French Amateur that Tommy met Walter Hagan for the first time, a meeting that transformed Armour's life. Hagan took the young player under his wing and in many ways became a father figure to the orphaned Armour. They remained close for the rest of Hagan's life and he was a huge influence.
Pages
Click here to see the published article.