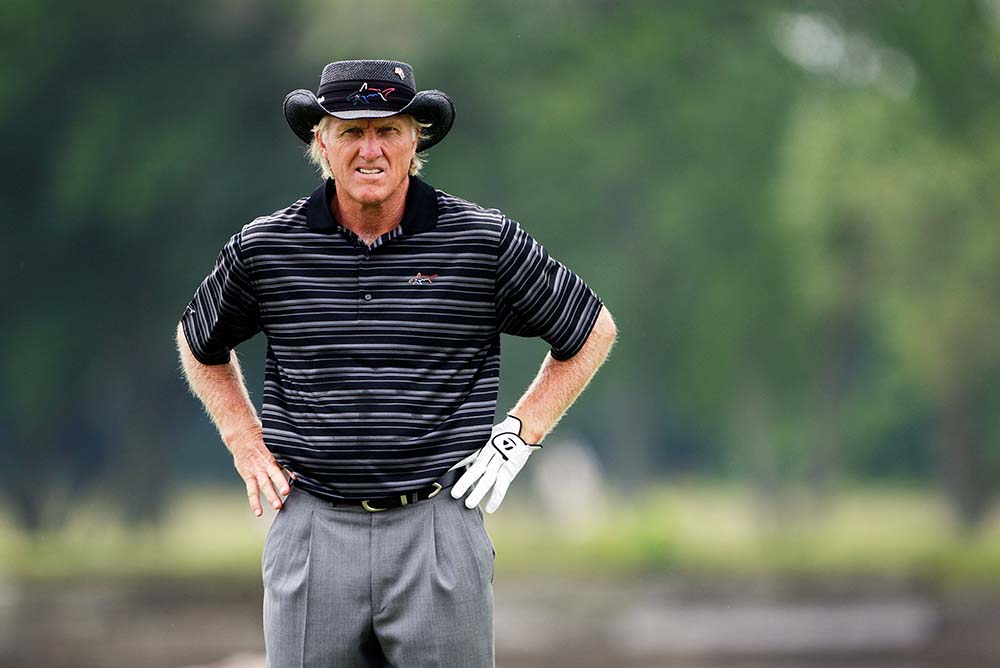 Over the years golfers come and go, some even come back again for a second shot at stardom, whilst other disappear almost as mysteriously as they originally appeared, which is why greatness in golf needs to be measured if not in generations, then certainly in decades.

It's hardly the breaking news to announce that, 10 years ago, one Tiger Woods was leading the Official World Golf Ranking (OWGR). Perhaps slightly more noteworthy is that Spaniard Sergio García was on his coat-tails in second place way back then, followed by Tiger's great rival Phil Mickelson, Irishman Pádraig Harrington in fourth, with Fijian Vijay Singh competing for the top five.
Five years on, in December 2013, it is arguably more newsworthy that Tiger remained as golf's Alpha Male, considering his meteoric and catastrophic fall from grace when colliding with a tree and fire hydrant outside his Florida home in November 2009.
By then, Spaniard García had collapsed, back in 20th place, fallen out of love with the game as he fought - and consistently failed - to win a Major title he craved, and, in truth, his talent deserved.
Big Phil, courtesy of a maiden Open Championship win at Muirfield was still up there in fourth, the 'Ice Man' cometh, Henrik Stenson, inside the top-10 five years earlier. One notable entrant into the top-50, in 49th place, Rory McIlroy, the new kid on the block, the heir apparent to Tiger's crown as the best - and at his best - unbeatable exponent of men's professional golf.
Up to the arrival on the scene in 1997 of the utterly dominant force that was Tiger Woods, #1 in the OWGR alternated, on merit, between Bernhard Langer, the world's first world #1. Followed by, at various times, Seve and Greg Norman, who traded blows like a pair of heavyweight prize-fighters, top spot changing hands between the pair on no fewer than 10 occasions.
Norman, a credible candidate for the best golfer of all time - he was competing and winning in an era of unprecedented talent at the top - went on to top the OWGR six more times, 11 in total. Faldo, Woosnam, Couples, Els and Woods all dared to take the Great White Shark down a peg or two, holding arguably the most highly-prized accolade in the game for the last time in December 1998.
Pages
Click here to see the published article.