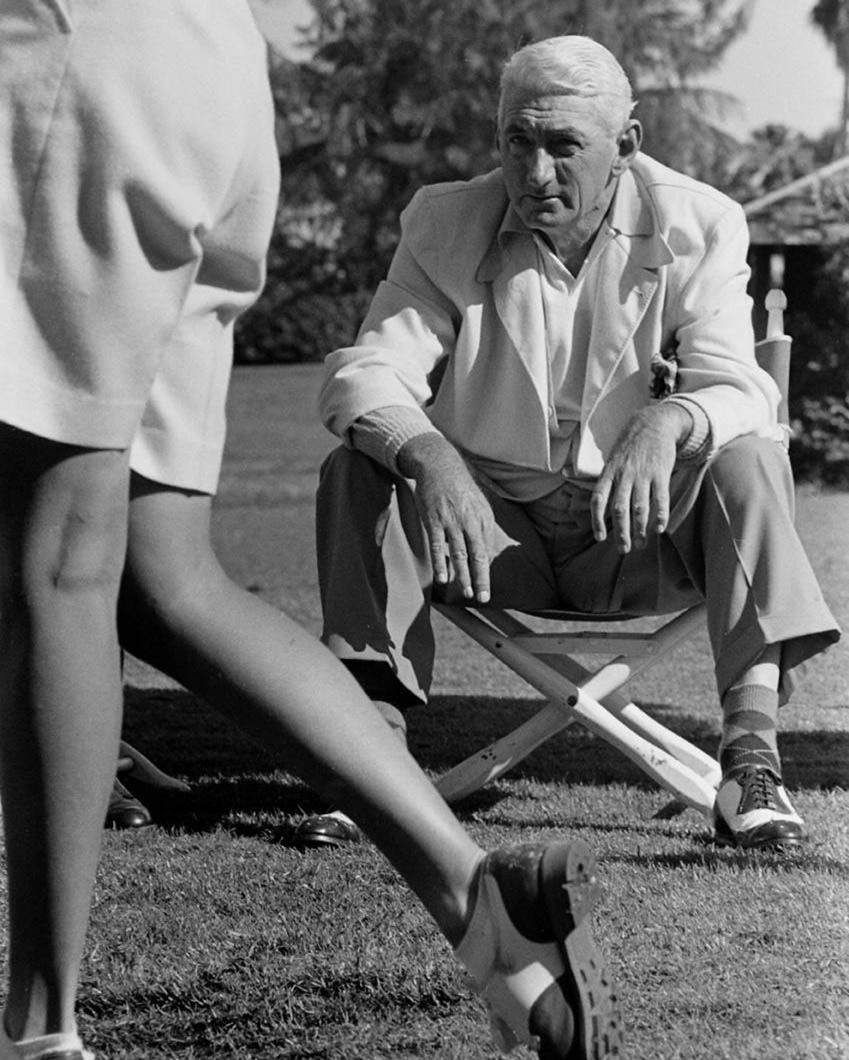 His grandson, Tommy Armour III, told the classic Silver Scot teaching tale: "He was asked one afternoon to give a lesson to a wealthy golfer who had taken up the game primarily for the social benefits. He watched the man hit a dozen or so shots. The duffer was slapping away at it, feeling pretty good about his progress, when he finally turned to Armour for an evaluation. 'Well, what d'ya think?' he said. 'I think you should give it up,' Armour said, and walked away."
Despite (or because of) this and ever increasing teaching fees, there was a huge waiting list of people desperate for some magic advice from the great man. Perhaps his old Army buddy and friend for 60 years, Bobby Cruickshank, knew him best: "Some called him dour and temperamental, but he was the kindest, best-hearted fellow you ever saw. Certainly, Tommy was a complex man and misunderstood, but he seemed to like it that way." Charles Price eloquently summed up the Armour personality cocktail as having "a dash of indifference, a touch of class, and a bit of majesty."
Bestseller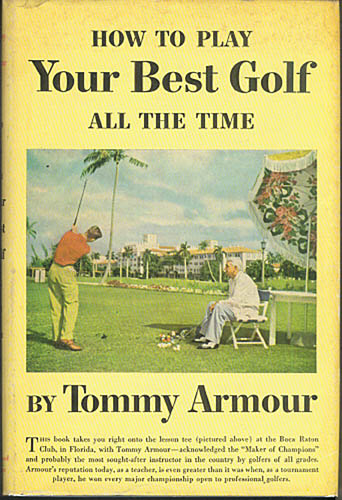 From there, it was a natural progression to publish a book on his teaching philosophy. Book companies fought for the rights to get what would almost certainly be a successful publication. In the event Simon and Schuster's offer was accepted and in 1952 Tommy contacted Herb Graffis, an old drinking buddy and struggling former newspaperman from Chicago, to be his ghost writer in return for a 50/50 split of the profits.
The pair would meet each day near Winged Foot in a bar in Mamaroneck, New York as Graffis reworked Tommy's manuscript. The book, How to Play Your Best Golf All the Time was an immediate success and became the best-selling golf book of all time. Graffis retired a happy man in Florida and would send a Christmas card each year "from the house that Tommy built."
Due to his permanently weakened left arm, Tommy unconventionally favoured a dominant right hand in the swing. He put it less subtly to one client telling him to "just knock hell out of it with your right hand." Marginally less successful but more useful was the 1956 follow up, A Round with Tommy Armour. Another bestseller, it was a masterwork on the mental side of the game, the first serious look at golf psychology.
Pages
Click here to see the published article.