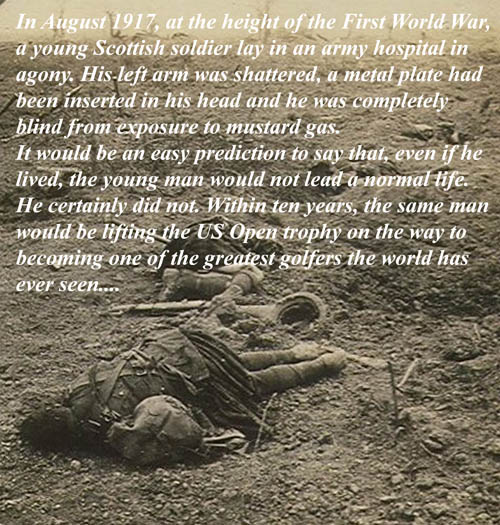 Childhood
Thomas Dickson Armour was born on September 24, 1896 in Edinburgh, Scotland. His father George died when Tommy was only four years old and his biggest influence was elder brother Sandy. It was Sandy who would introduce Tommy to golf, being a very gifted player himself. Tommy would be carrying Sandy's bag when the latter won the Scottish Amateur Championship in 1921.
He attended Fettes College, (as would former British Prime Minister Tony Blair sixty years later) taking up violin and starting to learn to play bridge, before reportedly studying at Edinburgh University. He is always referred to as a graduate of the University, but a HK Golfer investigation of the archives show no record of Tommy graduating, probably due to the War, but nevertheless, he probably became the first university educated professional golfer and was known as a master bridge player and classical violinist.
Pages
Click here to see the published article.