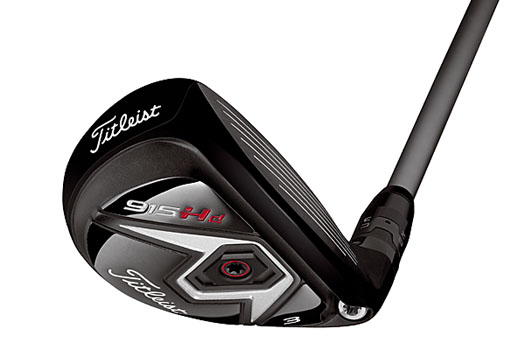 Titleist's 915 driver was in Geoff Ogilvy's bag during his victory at the 2014 Barracuda Championship. After putting the clubs through an extensive tour seeding and performance validation process, Titleist officially announced the arrival of its 915 drivers, fairway woods and hybrids in Hong Kong at the back end of 2014.
Titleist's 915 line of drivers comes in two models - 915D2 and 915D3 (Ogilvy himself used a prototype model). The 915D2 is a 460cc pear-shaped head that's slightly forgiving and has more draw bias than 915D3; it also spins about 250 rpm more than the 915D3.
The 440cc 915D3 has a deeper, pear-shaped face that was designed for players who prefer to work the ball both ways and does not have a draw bias like the 915D2.
The big story with both drivers is the addition of Titleist's Active Recoil Channel (ARC) to the bottom of the sole. The channel runs from the heel to the toe of the head - just behind the leading edge - allowing the top and bottom of the face to deflect, increasing ball speeds across the entire face and reducing spin.
When Titleist initially unveiled the ARC system in both drivers, it actually worked too well, pushing the Characteristic Time - also know as CT, the term the USGA uses to describe a club's spring-like effect - beyond the USGA's legal limit.
To slow down the speed in the center of the face, Titleist added a "Radial Speed Face," that includes a 6-4 titanium variable face thickness insert that's thicker in the middle and thinner in the heel and toe section to maximize ball speeds on off-center shots.
Along with improving ball speeds and spin, Titleist worked on creating the ideal launch angle by lowering the center of gravity and moving it farther from the hitting area - the ARC system added mass to the front of the sole, making the CG shift necessary - with the addition of a lightweight 8-1-1 titanium crown, internal pockets and toplines/leading edges that were tapered to save weight.
Pages
Click here to see the published article.