American Pro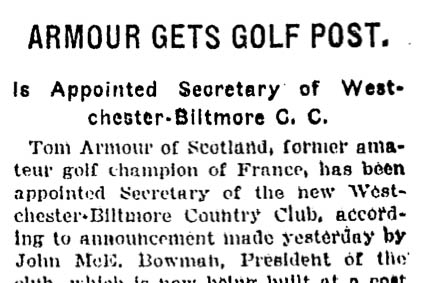 In 1923, Armour emigrated to the US, as so many ambitious Scottish golfers had before (and since). Hagan arranged for him to get the high-profile role as secretary of the Westchester-Biltmore Club, the appointment warranting a headline, picture and story in the New York Times. Shortly after, in 1924, he became a US citizen and turned professional. He soon earned the nickname "The Black Scot", which over time became "The Silver Scot" in reference to the colour of his hair. He also married his first wife Consuelo Carrera, a wealthy lady who funded his early years as a pro.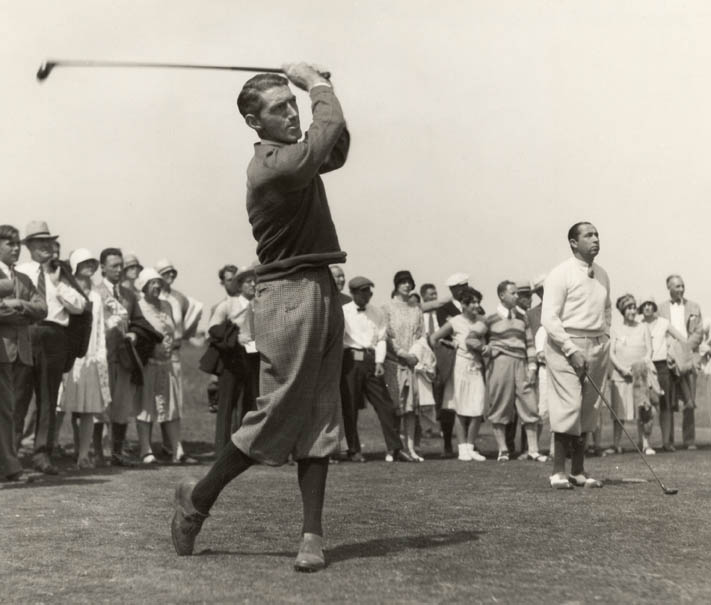 By 1926 Tommy once again appeared in the International match between the US and Great Britain, but now playing for the Americans. As a result, he became the first golfer to represent both nations. He was proud to represent his adopted country and later, in the midst of celebrations when he won the Open Championship in Scotland, he stated: "I am a Scotsman, but I should like it to be known that I learned my golf in the United States."
From the start, he was seen as a player who could grind hole after hole with exceptional ball striking, especially with the driver and fairway woods. His belief was simple: "It is not solely the capacity to make great shots that makes champions, but the essential quality of making very few bad shots" – a theme later absorbed by Ben Hogan.
Pages
Click here to see the published article.