Teaching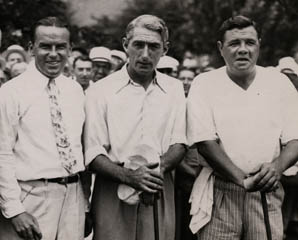 Since 1929, Tommy had been teaching during the winters in Boca Raton, Florida and had gained a reputation as an outstanding advisor on the game, especially to gifted pros. Major-winning players like Henry Cotton, Babe Didrikson Zaharias and Lawson Little gave him the credit for their success and Julius Boros called him "a genius at teaching you how to play your best golf." He also enjoyed mingling with celebrities like Errol Flynn, Babe Ruth, Bob Hope and Bing Crosby and was a notorious drinker and womanizer.
Grantland Rice once said he had giant hands like "two stalks of bananas", and he was known to be able to rip packs of cards and telephone books in half. He once famously won a substantial drunken bet with world champion boxer Jack Dempsey when he picked up a billiard cue with two fingers and held it straight out by the tip at arm's length.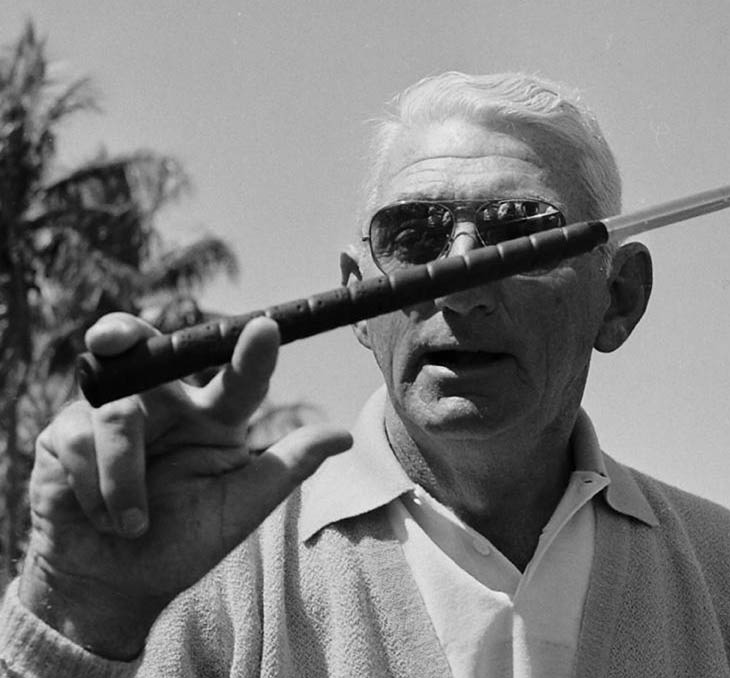 He had less time for the well-heeled captains of industry who would pay outrageous sums to be given short-thrift by the Silver Scot, as he pulled no punches. He loved teaching naturally gifted players, but felt much "tuition" given to poor players was a waste of time and money and called it "the most abysmal advice ever given by the ignorant to the stupid."
It was these people who saw the other side of the gregarious, smiling raconteur and he was described by CB Keeland as having "a mouth like a steel trap, a nose like a ski jump and eyes which indicate he would enjoy seeing you get a compound fracture of the leg." Charles Price agreed, saying: "His eyes were as deep as Rasputin's. Tommy was temperamental and acid-tongued, he was not a man you approached comfortably." Despite this, his reputation grew and it would be no exaggeration to say that he was the most sought after teacher in the world through the 1940s and 50s. Like Bob Torrance today, his preferred style involved sitting in the shade in Boca Raton each winter or in Winged Foot each summer, with his trademark tray of gin bucks, bromo seltzers and shots of Scotch and passing judgment on his wealthy pupils, all of who feared him. Like Torrance and Harvey Penick, he would watch silently as the player struck shots and would then make a suggestion for a tweak or two in a very concise manner.
Pages
Click here to see the published article.