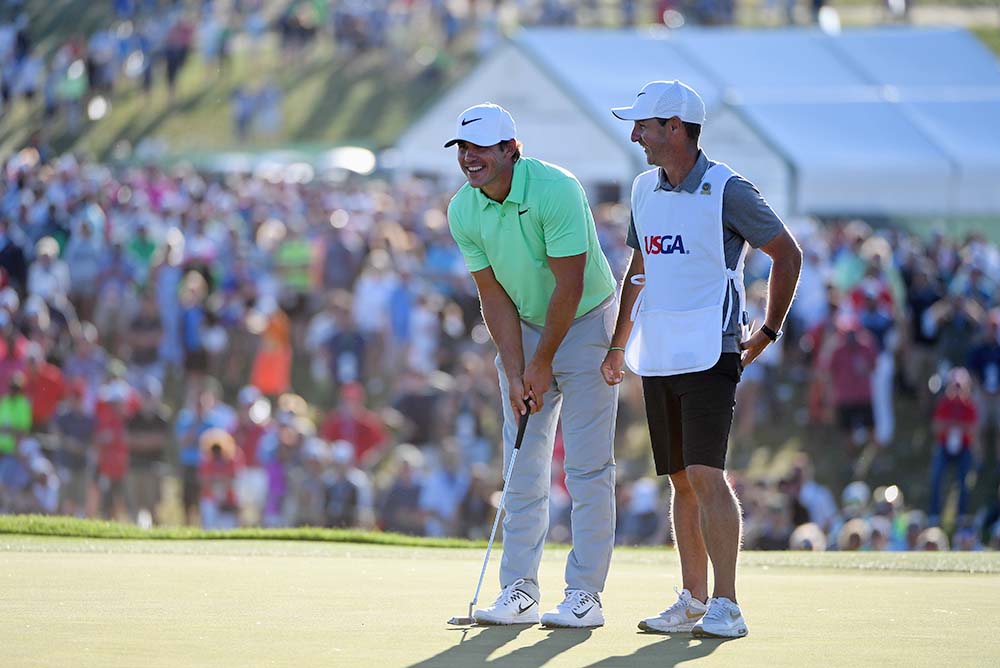 I am only talking about the PGA Tour caddies in America of course. Because if you have got a bag on the Challenge Tour in Europe or are a regular caddie somewhere, then you probably earn between the minimum and average wage. Albeit, one caddie who started out on the Challenge Tour four years ago has just copped a weekly bonus of over US$200,000.

Yes, I loved the Irish Times headline 'Irish caddie chuffed with Koepka's Major win'. Chuffed! That must be the biggest understatement in golfing history. Major ecstasy or   orgasmic level more like. That is a serious amount of money for a week's work.
About 9,000 bucks an hour. Try working in a factory or delivering pizza.
Mind you Ricky himself gave a pretty low-level reaction when asked by an interviewer who said 'you are gonna get a cheque for over two hundred thousand. What is the first thing you are going to do?' And Ricky said 'Uh… 12 pack of Heineken'. Now that's almost as lacklustre as Paul Lawrie heading back sober in a car to Aberdeen on the day he won the Open. A dozen cans of Heineken? What Ricky? How about a crate of chilled Dom Pérignon Vintage? You guys are big time earners. Paint the town red.
Pages
Click here to see the published article.