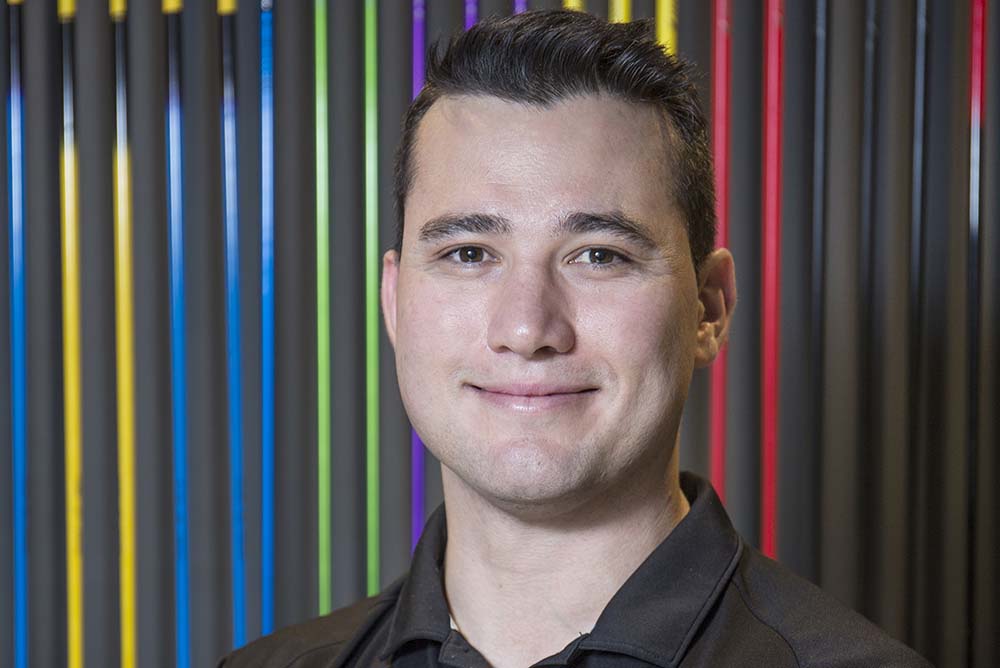 When did you start playing - and where?
I was first introduced to golf at three to four years old by my Grandfather, John Thomson, who moved his family to HK in 1970. I was born in Australia in 1982 and soon after returning to HK, we immigrated as a family to Auckland, New Zealand in 1985. My father would take me to the Akarana Golf Course in Auckland where I first learned to play. My mother unexpectedly passed away in the spring of 1993. I immigrated to the U.S. with my younger sister, father and stepmother. Four years later, we settled in Kennesaw, a small quiet suburban town just outside Atlanta, Georgia. It was then my real passion and determination for golf was ignited. 

Do you have family ties in HK?
My Grandfather John was the Chief Instrumental Engineer at HK Electric. He is a Scotsman and extremely passionate golfer, joined HKGC as a member later that year, playing every Sunday until he moved back to Scotland retired in the 1980s. Both of my parents grew up in HK. My father attended King George V School, and was quite the sportsman played hockey, rugby and soccer but never played golf. Len Cowper, my Grandfather on my father's side, was the first pilot of Cathay Pacific Airways. He was married to my grandmother, Joy Drake, who was the 1966 Miss HK.
How often do you play?
I don't get to play on course too much nowadays as I spend most of my time fitting golf equipment and coaching at PureForm Golf HK.  However, operating a facility with the best golf instructional and swing analyzing technology, I'm able to keep my golf game even better as it once was. 
What's been your best ever round?
On May 7th, 2001 during my freshman year at Armstrong State, I shot a course and NCAA record 63 in the first round of the Southeastern Super Regional Conference Championship at North Shore Golf Club, North Carolina. I went on to win that tournament and qualify for the NCAA Championship that year. That event and performance earned me NCAA All-American honors in my freshman year. I think that round was the day and moment I believed I could really play golf professionally.  
Do you have a favourite course?
HKGC is my favorite for its history and prestige. The stories my Grandfather has told me about the past great HK Open champions years ago always inspired me. Clearwater Bay definitely tops my list as one of the most picturesque golf courses I've ever played.  The 10th to 12th are such beautiful, well designed and challenging golf holes.  
What is your perspective on golf coaching and club fitting?
They are completely different. However, both are important aspects to evaluate your overall golf performance. The common misconception is that club fitting is just for the accomplished player. As a beginner, having the correct golf equipment will tremendously benefit one's learning. As a golf coach, one of the first things I work with a new student is assessing the equipment they are using. Properly fitting equipment including the correct weight, length, flex, lie angle, loft even visual design and aesthetics of the club head. Golf is such a personal game. At PureForm, we have developed our system to customize your improvement through better understanding of swing mechanics, coupled with equipment best suited to maximize your best swings.   
Who would be in your dream four-ball?
My dream four-ball would definitely be Tiger Woods, Michael Jordan and Justin Timberlake. All three at some point were my childhood hero!
If you want to book a fitting session or lesson at PureForm Golf HK, please write to info@pureformgolfhk.com or call them on +852 3598 2958.
Click here to see the published article.