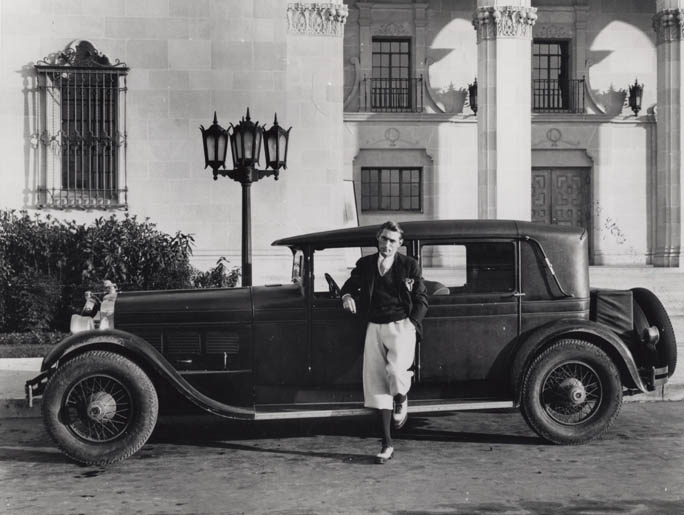 It was a stunning victory and Armour celebrated in a suitably alcoholic manner. No doubt as result of this, less than a week after winning his first Major, Tommy shot what still stands as the highest score ever scored on one hole in a PGA event, the first ever "Archaeopteryx" (15 or more over par) when he managed to take 23 strokes on a par five. Also in 1927, Tommy poignantly teamed up again with his wartime brother-in- arms Bobby Cruikshank to win the Miami International Four-Ball.
Tommy adapted easily to his newfound fame. Seen as naturally flamboyant, he soon rivaled his mentor Walter Hagan in the sartorial stakes. Tailored jackets, plus fours, silk handkerchiefs, ascots, and his rugged good looks not only marked him as different from the other pros, it also proved devastating to the ladies and he soon gained a reputation to rival that of his friend Errol Flynn. Tommy later eloquently stated: "Love and putting are mysteries for the philosopher to solve. Both subjects are beyond golfers".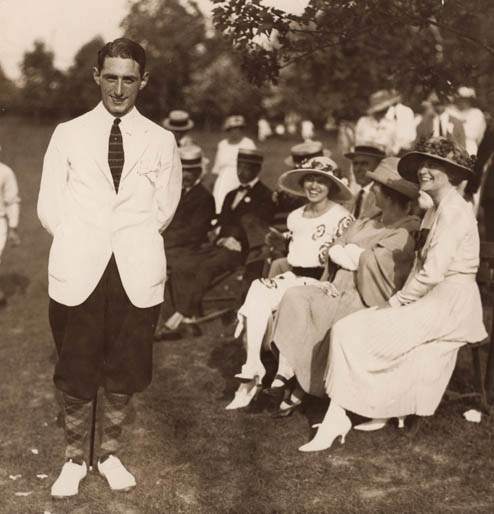 He was also a notorious gambler, especially while playing. Armour took a young Henry Cotton under his wing when he visited the US in the late 1920's and Henry got a first hand look at the Silver Scot's betting practices. In 1948 Cotton reminisced that "Armour is one of the biggest bluffers in the game. I am not sure what he likes best, the golf or the betting. He is not satisfied unless he is wagering on every hole, every nine, each round and, if he can, on each shot. When people ask Armour what the 'D' stands for in his name, he always replies, 'Dough', and he's not far wrong!"
Armour continued to improve and in 1929 won the Western Open, then considered a Major, by eight shots with a stunning score of 273, the lowest four round total ever recorded at any PGA tournament at that time. Amazingly, the current Tour record is held by Tommy's grandson Tommy Armour III, who shot 254 at the Texas Valero Open in 2003.
PGA 1930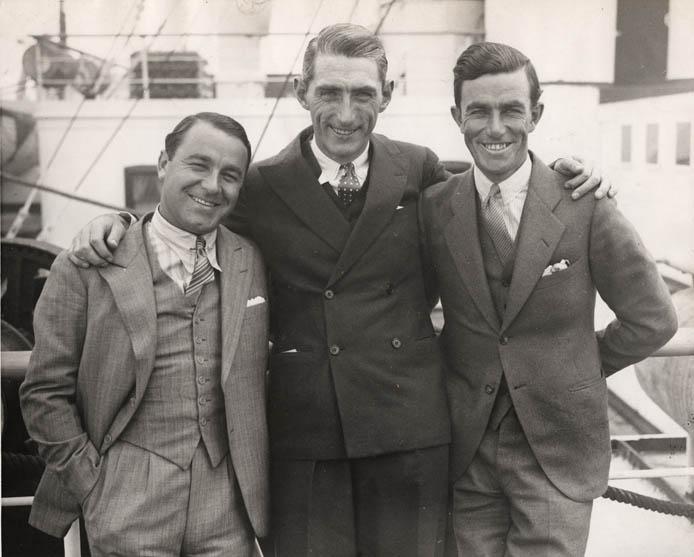 Armour continued to win titles and had taken eight more championships when the 1930 PGA rolled around. Played at Fresh Meadows Country Club, in Flushing, N.Y., Tommy cruised through to the quarterfinals where he ran into Johnny Farrell. In a whirlwind start, Farrell took five of the first six holes and Armour looked to be making a quick exit. However, as so often before, Tommy started grinding down his opponent, and eventually prevailed 2&1.
In the final he was playing local favorite Gene Sarazen. In a war of attrition – neither player got more than one hole in front – they came to the thirty-sixth hole all square. To the disappointment of the vocal locals rooting for Sarazen, little Gene finally blinked and Armour took his second Major with a par and a 1-up victory.
Pages
Click here to see the published article.