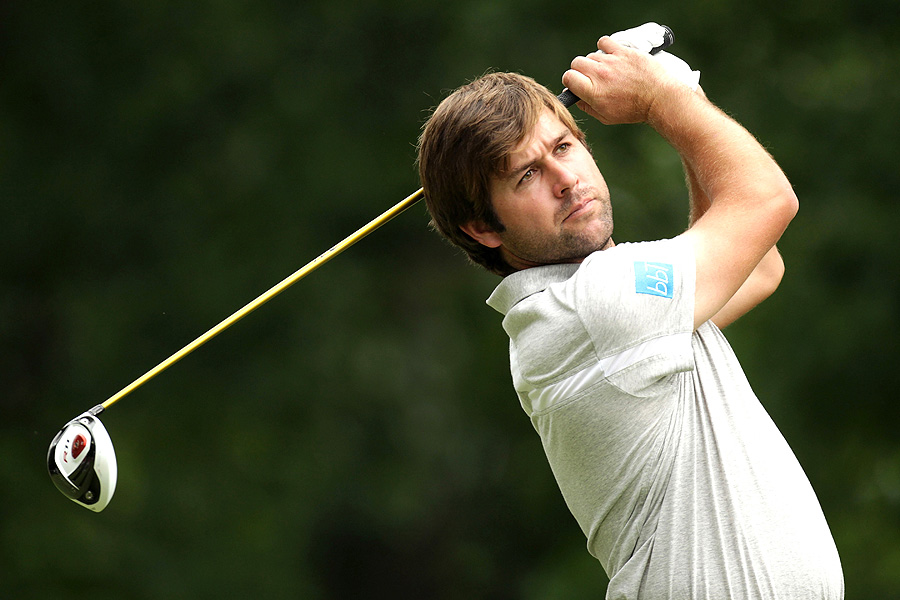 At a time when many professional golfers try to outdo each other in the fashion stakes by adorning tight-fitting garb in any number of zany colours and patterns, Robert Rock stands out from the crowd for what he doesn't wear – a hat. The 34-year-old Englishman is probably the only world-class golfer who eschews headgear, and the reason is quite simple: unlike his contemporaries, Rock has chosen not to sign a full staff contract with any of the equipment brands, which gives him the freedom to play whatever clubs he likes and leaves his cranium refreshingly free of advertising. Call me old fashioned but I think there's something rather admirable about all of this ... and if you've ever seen him play, you'll know that Rock's game is something to admire too.
Rock, who hails from the English Midlands, joined the European Tour in 2003 and was known as a solid iron player, one who could contend from time to time but whose putting had possibly prevented him from reaching the heights that his ballstriking deserved. Indeed, up until this season, the closest the likeable Rock had come to winning on tour had come at the 2009 Irish Open, where he lost out to amateur Shane Lowry on the third hole of a sudden-death play-off in front of a partisan gallery.
But 2011 has proven to be something of an annus mirabilis for Rock, who taught at the unfortunately-named Swingers Driving Range in his home county of Staffordshire before earning his tour card. Two top 10 finishes in the first two events of the season – at the Alfred Dunhill Championship and South African Open respectively – gave Rock a solid platform on which to build, and by the end of June he was celebrating a month which included his first win and a quite astonishing performance at the US Open, the season's second major.
Rock's maiden professional victory, which came after 209 tour starts, arrived at the BMW Italian Open in Turin, where he bested a quality field by a shot thanks to a stellar 67 in the final round. With his long game in typically fine fettle, Rock was the first to admit it was his prowess with the flatstick that made the difference on this occasion. After seeing "just about everyone" to try to cure his putting woes, Rock turned instead to an old coaching manual the week before and decided to use a few of the tips from the book. "It helped me considerably," he said.
The monkey off his back, Rock's next task was to get himself to Bethesda, Maryland for his debut appearance at the US Open. Having secured his place in the field by qualifying at Walton Heath two weeks previously, Rock had been struggling to secure a working visa for the United States. Fifteen years previously, while at university at Georgia State, Rock had been charged with drink-driving, and it was this incident that was slowing up the already sedentary diplomatic process. To expedite the situation, Rock ended up forking out a reputed US$24,000 in legal fees, but even then the paperwork wasn't complete until Wednesday, the day before the first round.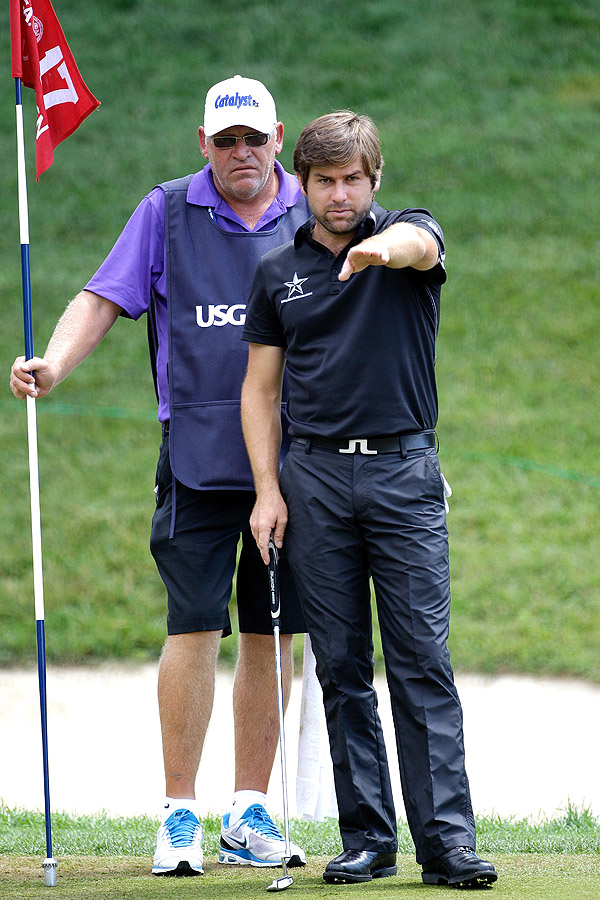 Rushing to the airport, Rock boarded an early evening flight to Newark, arrived on American soil late Wednesday night and paid US$1,000 for a taxi journey to his hotel in Washington DC. He arrived at 3.30am, just hours before his tee off time.
All things considered – Rock was feeling the effects of jet-lag and had never played the Blue Course at Congressional before – his first round of 70 (one-under-par), which gave a share of 10th, was every bit as impressive as eventual champion Rory McIlroy's opening 65. Making the cut with room to spare, Rock cobbled together a lacklustre 76 in the third round before roaring back with a 68 on Sunday to earn a tie for 23rd – and a very tidy payday of US$76,455. By then, the visa fees were well and truly forgotten.
So far this season, Rock has played 21 events and missed only three cuts. He currently stands at 25th in the Race to Dubai standings and is on the verge of breaking through into the world's top 100-ranked players. He has some famous fans too. Sean Foley, the Canadian swing guru who counts Tiger Woods, Hunter Mahan and Justin Rose among his clients, couldn't wait to catch up with Rock at last month's Open Championship at Royal St George's.
"Outside of my guys – obviously I'm biased – Robert Rock, to me, is one of the greatest hitters in the world," Foley remarked. "I love watching him swing ... I went up to him and told him I thought he was great and wanted to meet him. He's a cool cat."
In light of his recent success here's hoping the cool cat doesn't scratch the UBS Hong Kong Open off his playing schedule. His record at Fanling isn't exactly laced with achievement. In his three previous visits to the Hong Kong Golf Club, Rock has yet to make it to the weekend action.
Click here to see the published article.