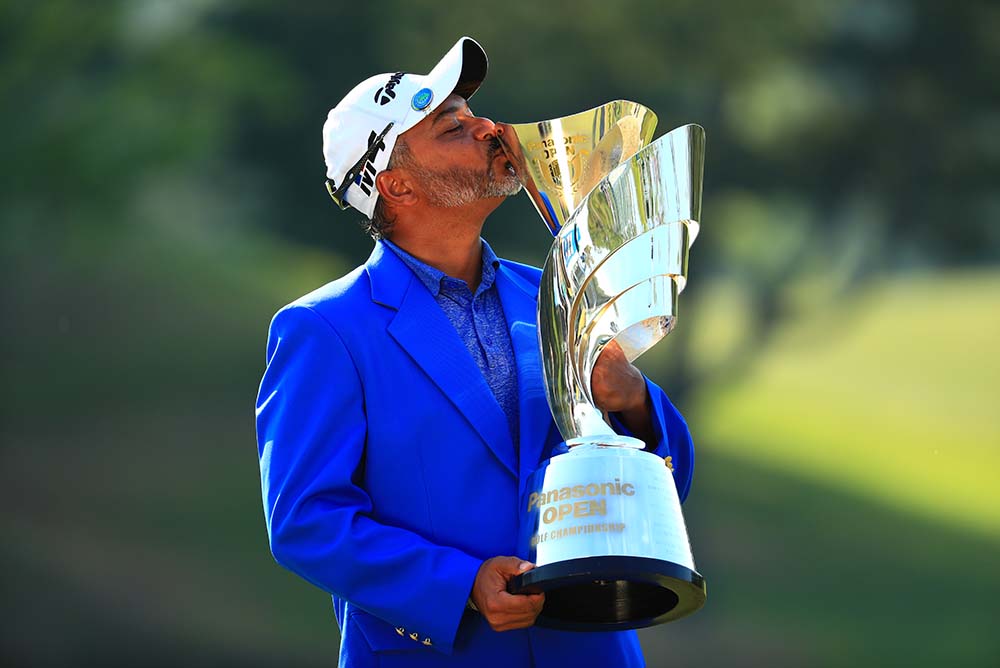 Rahil Gangjee is a name that may not resonate beyond the golfing fraternity but after his win at the Panasonic Open Golf Championship in Japan, he will be someone to remember for every occasion.

14 years. That was how long it took the affable Indian to clinch his second Asian Tour title again.
The Indian said, 'When you do not deliver after so many times, you start to doubt yourself.' But throughout those barren years, the Indian attitude towards his craft was unwavering and he was definitely not ready to say his last goodbye to the sport.
Pressure does not care about form as Rahil Gangjee will tell you his 'heart rate was up', and 'his mind was going all over the place,' epecially when he got to the green with his ball inside the greenside bunker.
"My third shot out of the bunker was not really a tough shot. But under the pressure it could have been a very tough one.'
Pages
Click here to see the published article.