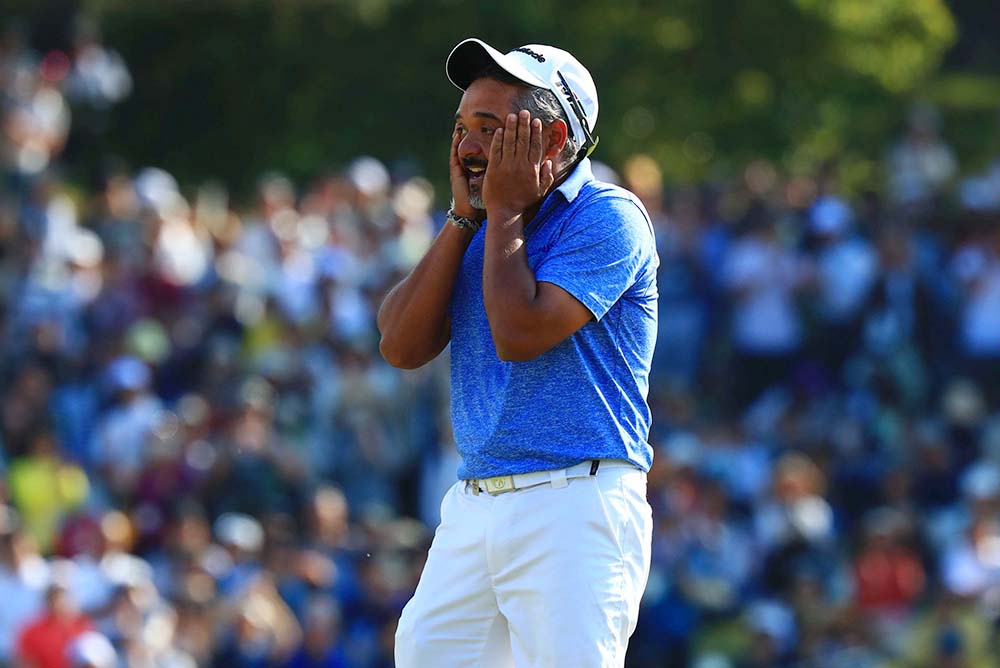 Greatness has a story and the gentle man from Calcutta with a competitive snarl couldn't have scripted it better.
I had the honour of hosting Gangjee's winner's press conference and his captivating quotes reminded me of why I fell in love with sports.
At the Leopalace21 Myanmar Open last year, Australia's Todd Sinnott hit six balls into the water in his opening two rounds.
He barely made it through with just two strokes to spare from the cut but moved from 40th position to tied fourth after the third day and cruised to victory thanks to six birdies in the final round.
I asked Sinnott what sparked that comeback and just one word said it all.
'Hunger'.
Calvin Koh heads the press operations and media partnerships for the Asian Tour.
Pages
Click here to see the published article.