5 Craig Stadler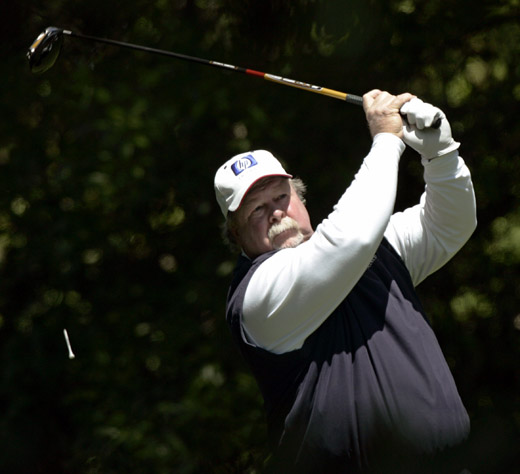 No prizes for guessing Craig's favourite karaoke song: the Beatles classic, I am the Walrus. He earned the moniker because, aside from his gargantuan girth, the moody Stadler also sports wild facial hair resembling tusks. However, as with our other examples, he had the game to match his outsize persona.
Not many know that Stadler had an outstanding amateur career, winning the US Amateur while still at the University of Southern California (he was an All-American every year at college). As a pro he won 13 PGA Tour events (plus seven more on other tours), but 1982 was his banner year. He won four events, including his only major – the Masters, defeating Dan Pohl in a playoff. In all, he finished in the top-20 in 27 major championships.
Craig played on two Ryder Cup teams – in 1983 and 1985 – and in 2003 he won the BC Open to become the first PGA Tour winner aged over 50 in almost 30 years. Needless to say, he quickly became the leading money winner when he joined the Champions Tour.
This isn't the first time Craig has appeared in a HK Golfer Top 10. In Top 10 Rulings (see Oct-Nov 2009 issue), Stadler made it onto the list thanks to an infringement where he was deemed to have "built a stance", kneeling down on a towel to take a shot.
Stadler's son Kevin is also a professional golfer and weighs in excess of 250 pounds, making him a definite chip off the old block. After winning the 2006 Johnnie Walker Classic in Perth, Kevin's game stuttered a little, although he found form in 2009, just losing out to Ryan Moore in a playoff for the PGA Tour's Wyndham Championship.
Pages
Click here to see the published article.