8 Phil Mickelson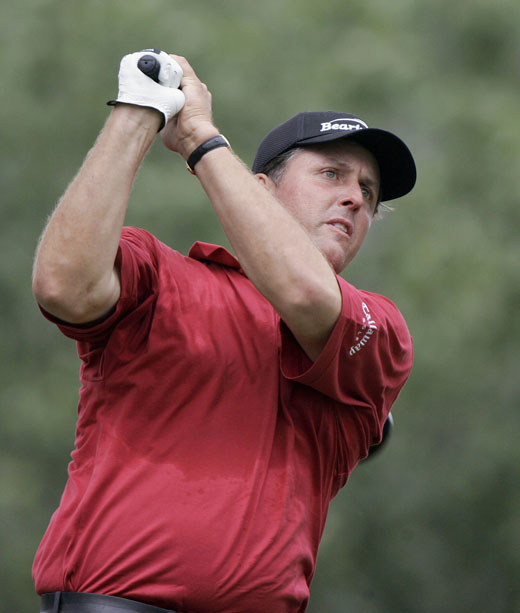 Cruelly labelled "Phat Phil" by some of the more scurrilous members of the online golf blogging community, Phil has seen his weight swing quite dramatically during his years on tour.
He had an outstanding amateur career, not only becoming the first left-hander to win the US Amateur title but he also won a PGA Tour event – the Northern Telecom Open in Tuscon – while still a student. He was a thin young thing at the time, but it's fair to say he's gained a significant amount of weight since.
Like Porky Oliver, Phil was known throughout the game as the "best player to never win a major" thanks a series of near misses. Indeed, he holds the record for most second place finishes at the US Open with five. Mickelson broke his duck in 2004 when he won the first of his three majors with victory at the Masters. He would repeat his Masters win in 2006, which immediately followed a win at the US PGA at Baltusrol in 2005. That nice run of results didn't stop him from blowing the 2006 US Open at Winged Foot however. Standing on the final tee and leading by one, the San Diego-born Mickelson proceeded to slice his ball wildly and wound up making a double bogey to lose by a single shot to Geoff Ogilvy.
Amazingly, Phil is actually right-handed, but taught himself to play left-handed by "mirroring" his father's swing.
 
Pages
Click here to see the published article.