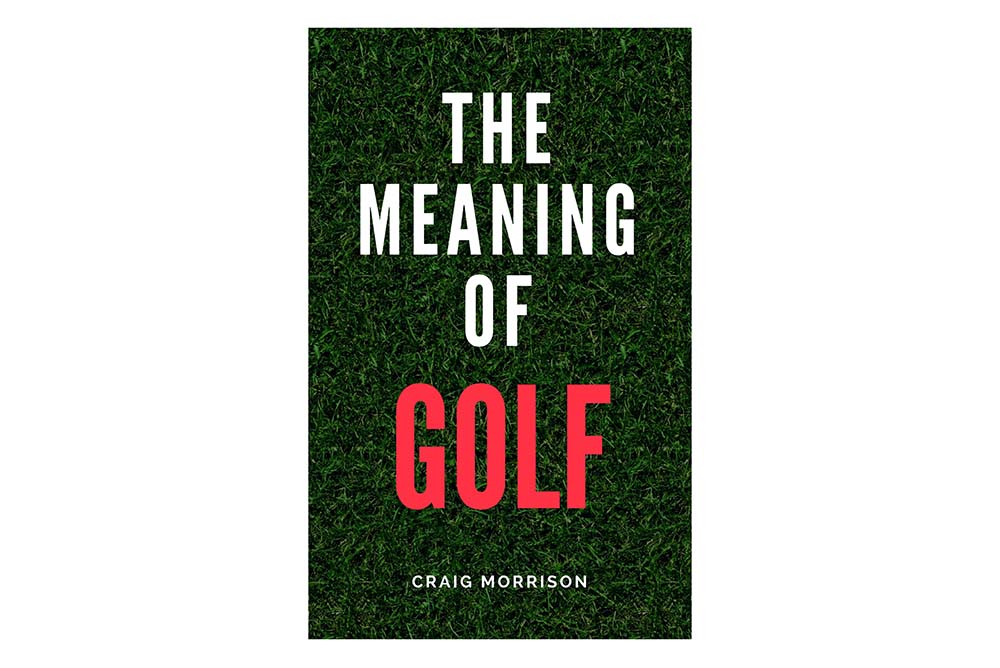 At the age of 59, Tom Watson was still breaking hearts. He was breaking the hearts of almost all who watched the 138th Open Championship at Turnberry in Scotland in 2009. His eight-foot putt to win on the 72nd slipped past the hole by less than an inch.
A very nice man from Alabama won instead. But few were happy. The world wanted Tom Watson to win so that he might become, truly, The King of the Links, equalling Harry Vardon's six Open victories, not languishing tied in second place with Braid, Taylor and Thomson on a mere five apiece! The world wanted him to win so that we could relive one of the greatest championships of all time, the 1977 event at the same course when he defeated Jack Nicklaus in a thrilling tete-a-tete. The world wanted him to win so that he would become the oldest winner of the tournament, putting Old Tom (the other one, Old Tom Morris of St Andrews) firmly into second place for his 1867 victory age 46. It was meant to be a victory for age and wisdom and for the greatness of golf, a game in which those advanced in years can still compete, if not through strength then through grasp and guile. But it didn't happen. The winner sheepishly accepted his baubles. The crowd tried to smile. Only the runner-up himself seemed sanguine about it all. He had been in the moment. He hadn't waivered. He hadn't failed. A skip and jump from the golf ball as it landed on the final green had robbed him. Links golf is like that. Golf is like that. Life is like that.
Nine months earlier he had his left hip replaced. He had been in pain. Sleep wasn't easy. Walking wasn't easy. His golf swing was brittle. But post-surgery he almost became The Champion Golfer of 2009 (which is how they announce the winners of these things). He proved that great golf isn't the preserve of 21st century gym bunnies. And for years since that nearly-moment at Turnberry, he has been making the cut, posting some surprisingly low scores, frequently breaking his own record for oldest player to make the weekend at The Open.    
For some, all this will be proof that golf isn't a sport. For others it demonstrates golf's greatness, that it's a sport for a long life.
Golf doesn't stretch you, doesn't push or pull or batter you in any seriously damaging way, physically. No doubt many golfers have damaged knees, shoulders and hips through the ferocity of their swings and others have pulled a muscle picking up their bag. But the game doesn't exactly impact the player the way other games do. Boxers have their faces smashed up and their brains damaged. Rugby players break their necks. These can be wonderful, sometimes beautiful, sports. But the cost is high. A golfer's life is not usually compromised or shortened by the game.
Golf affords its followers a longevity many other sports simply don't. Many golfers, in old age, can still play similar shots to the ones they played in the flush of youth. At the outer limits of life our games will be diminished. Yet golf clubhouses aren't, generally, home to broken individuals reeling because their best days are behind them, guys who made the draft and then succumbed to injury, or high school heroes whose finest moments were in their teenage years. For these people - admittedly composites drawn from American movies! – competitive glory has been their thing and outside of golf that's something which is hard to recreate beyond a certain age.
Even as one's distance declines one's strategic skills can improve. And as the shots add up the handicap grows so, even if it's manipulated, one can still stay in the hunt for various glories. In golf one can be superannuated and streetwise. The grizzled old guy can still beat the young guy who hits it intercontinental.    
At Turnberry, the runner-up's good grace told us that there's more to golf than winning, or at least that a gentleman might outwardly pretend as much. That's why for all his successes, for all the trophies on display back at the ranch in Kansas City, for all that he might tell his Ryder Cup teams behind closed doors, Tom was able to take this on the chin.
It's not that he likes to lose. Early in his career, at the 1974 U.S. Open, he held the 54-hole lead but failed at the final hurdle. At the same event the next year he equalled the competition's low scoring record at the halfway point but played the weekend 13 over. "Those consecutive U.S. Opens made me hate losing. They taught me a lot and helped me figure out how to win," he says. Tom went on to clinch his first Major in that summer of '75, the Open Championship at Carnoustie.
He used to cry when he played badly or when he lost. But the boy became a man and he learned to lose without shedding tears and he learned to win without viciousness.
He had to lose first in order to win later. That's how he came to be so good at closing out those big events. Others may have achieved full-on Major success earlier. But few have then built on them. Tom went on to collect eight career Majors. That's a U.S. Open on the California coast. That's slipping into a green jacket twice. And it's those five Open Championships, four of them in Scotland. He's also won six Majors on The Champions Tour (pro golf for those of a certain age) including The Senior British Open on three occasions, again all on Scottish courses. (Those shouldn't be forgotten. The average driving distance between the top-flight tours and their fifty-something counterparts is approximately 10 yards and the scoring difference is typically less than one shot per round. So, beyond marketing dollars and television air time there's not much in it.) 
Early in his career, Tom acquired the nickname Huckleberry Dillinger, the joke being that the sweet, smiling, seemingly innocent exterior was so different from his interior steely resolve. It turns out that this is the best way to play the game: to be at once gentle but to get it done. The snarling and machismo on show in other sports - required in some other sports - doesn't work in golf. There's something to enjoy in the (sometimes staged) angry weigh-ins before boxing matches, but for many of us, golf's more interesting than that.
So, a kid from Missouri becomes a grand old man of the game. He fought his battles inside himself, learned to come out on top and his great moments will live as long as the game itself. But ask Tom about his favourite memories and it's not just those monumental Majors which he remembers most fondly. Ask questions about the historical milestones and fairly soon he's back enthusing about some experiences which are comparatively incidental.
All golfers must lose more than they win. Tiger Woods, during periods at the top of the game, could win about 25% of the time. But the majority get nowhere near that. Tournament golf is the strangest thing. You mostly lose. Most players mostly lose. Most players never ever win. 
But losing is in the nature of things. This isn't a fashionable statement. We're led to believe we can all be winners. But golf says, it's not like that. Gatsby doesn't get his girl and Hamlet's revenge is a compromise. We fail and we compromise but there are successes on the road. To play golf is to know failure. To persevere with it is to know failures and successes and to learn from it is 'to treat those bedfellows just the same'.
So, for the majority of us, the meaning of golf can't solely be in the winning. Maybe it's about taking part, learning some lessons, taking the rough with the smooth and other clichés. Maybe that's why the notion of stopping to smell the flowers on the way - as Walter Hagen or perhaps Ben Hogan suggested - has so effortlessly entered common usage. And maybe that's why their old adage is now mostly applied, not just to golf, but to life.
If you're a tour player and your golf is off the mark it probably makes the sport unlovable: you have bills to pay, a family to feed. But when playing for fun the misery is marginal, the negatives rarely outweighing the positives. Something good will happen soon, we feel. Inside all average golfers there's a great golfer waiting to get out…
It's important to have fun. It's important that we set aside time to play. In play, there's joy to be had. Through play, there are lessons to be learned. This isn't news. It's ancient philosophy. The Roman poet Ovid knew it. 'In our play we reveal what kind of people we are,' he wrote. The Greek philosopher Plato recognised it too. 'Life must be lived as play,' he said.
Click here to see the published article.