6 Porky Oliver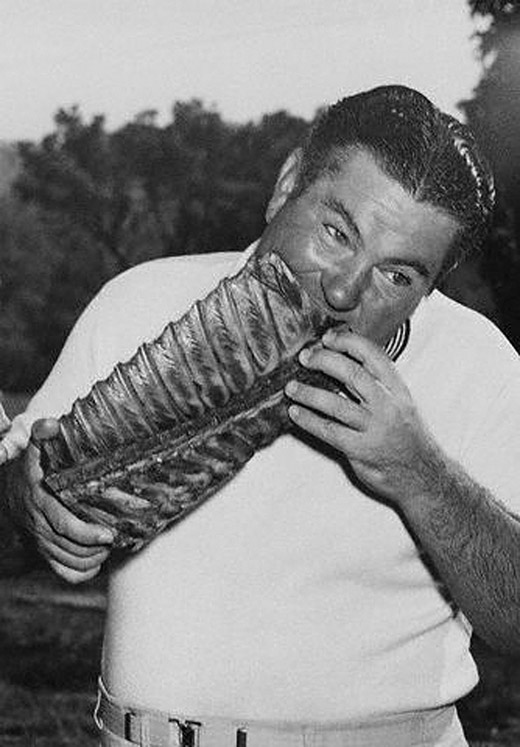 Edwart Stewart Oliver, Jr. was 25 when he burst onto the national stage in 1940. His first three PGA Tour wins got him noticed, but two other factors made him a household name. The first was his appearance: only five foot nine but weighing in at 240 pounds, he was immediately nicknamed "Porky" by the press and his fellow players alike. He took it all in good humour, something that would endear him to spectators across the United States. The second factor was, well, the "Second Factor". Oliver became famous for finishing second in every major (except the Open Championship, which he never entered).
In the 1940 US Open he took it one stage further. He actually finished in a tie for first, but was subsequently disqualified (along with five other players) for starting his final round 15 minutes early.
In a great career, Oliver won eight PGA Tour events and six others worldwide (including two Philippine Opens). He played in three Ryder Cup teams and had ten top 10 major finishes (not counting his 1940 adventure). Delightfully rotund, his size didn't stop him enlisting and serving in World War Two during his peak years.
 
Pages
Click here to see the published article.