2 David Duval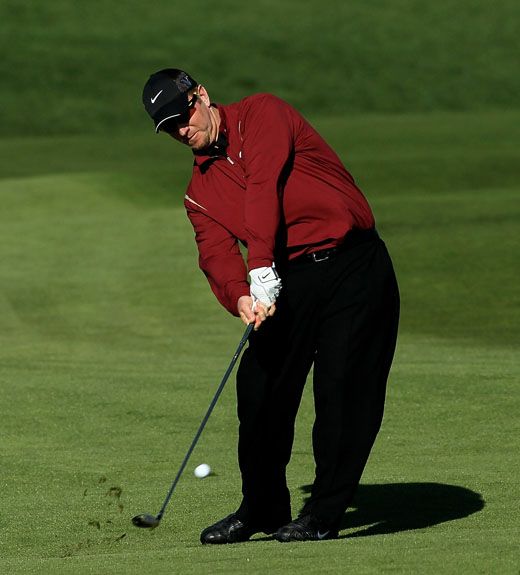 Duval used to be a poster child for golf fitness. In late 1997, after seven second place finishes, he finally got his first PGA Tour win, which he followed up with two more in less than a month. By the end of 1998, he had won four more and had started to dominate opponents – thanks in part to his intimidating physique and seemingly unfazed demeanour (remember those wraparound shades?). He soon reached the summit of the game, becoming the world's number one ranked player, although it didn't hurt that Tiger Woods was restructuring his swing with Butch Harmon at the time and would only win once that season.
In 1999, Duval made an eagle on the final hole at the Bob Hope Chrysler Classic to shoot a 59 and win the event by a single shot. It was only the third 59 ever recorded on tour and the first in the final round. By now, however, Woods was back and Duval seemed to feel that building up his strength was the best way to combat the Tiger onslaught. He soon became obsessed with bodybuilding.
His final win (of 13) – and his first major – came at the 2001 Open Championship at Royal Lytham, but his game was already in decline and he hasn't won since. He is currently on a bit of a revival, which more than one observer has put down to him quitting the workouts, getting married and gaining more than a few pounds.
 
Pages
Click here to see the published article.