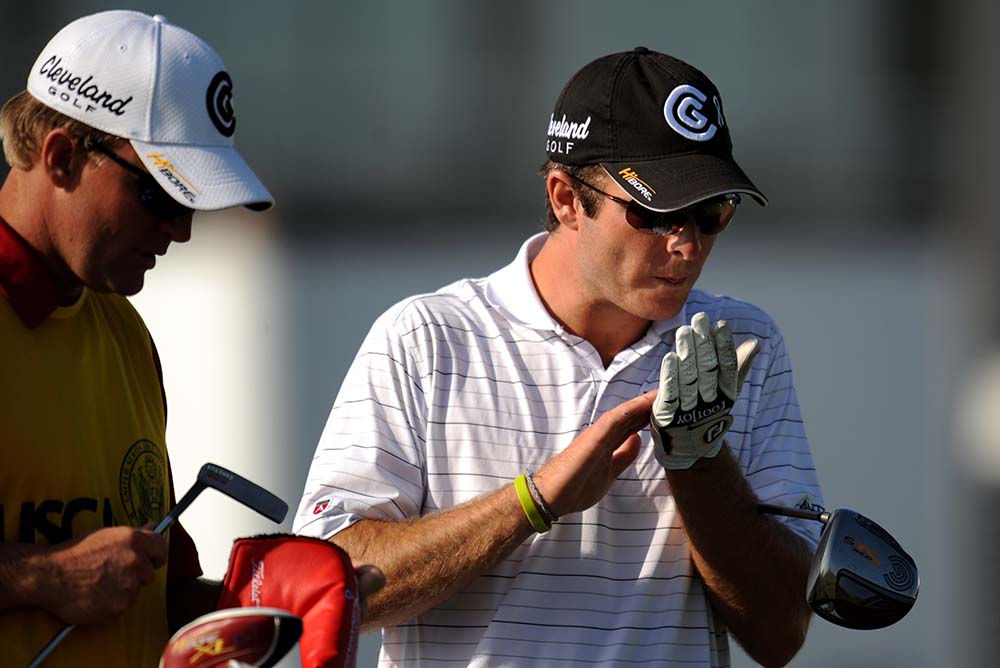 Watching the world's finest male golfers go about their business can be a confusing pastime - one minute in awe of their raw athleticism, perfect judgment or subtle touch; the next being repulsed as they, all too commonly, spit on the tee, green, fairway, indeed anywhere they deem convenient.

It's nothing new. The 'King' Arnold Palmer was not beyond expectorating at a crucial moment. More recently, big, bad John Daly was often to be seen discharging the contents of his mouth, mainly in anger at a missed putt or wayward drive. In recent years, Tiger Woods, Sergio García, Keegan Bradley and now world number-one Johnson appeared to have increasingly aimed their spittle onto the field of play.
World No. 1 Johnson was roundly - and correctly - criticised for his near-constant spitting during last year's BMW Championship at Crooked Stick, which he won by three thanks to a gob-smacking second round 63. He may be one of the worst offenders, but he's not alone.
There are three mitigating characteristics to a habit that is neither big nor clever. Firstly, there may be American cultural implications relating to the equally disgusting habit of chewing tobacco, something DJ, it is said, is wont to do during his round.
Secondly, unlike football - association and American - and other intensely physically demanding sports, where removing excess saliva from the system is an essential part of the process, golfers do not need to clear their airways during a round of golf.
Thirdly, all golfers are creatures of habit, of routine, of the process. And once a spitting mannerism has been introduced to the technique, whether in satisfaction at a drive boomed long and straight or in anger as another three-foot putt lips-out, it's hard to remove.
But let's also consider two other factors with two questions.
First, ever seen an LPGA Tour player emptying the contents of her mouth on course, either in pleasure or displeasure?
The answer, of course not; spitting is an affliction of the male species, perhaps embedded in the old Spaghetti Westerns, a sign of masculinity, toughness, resolve.
Second, ever seen an NBA star hawking on the court? 
Again, of course not, because, despite being a high-intensity physical sport, the field of play is sacrosanct. Sweat is causing court cleaners enough trouble without adding to the problem.
Pages
Click here to see the published article.