7 Laura Davies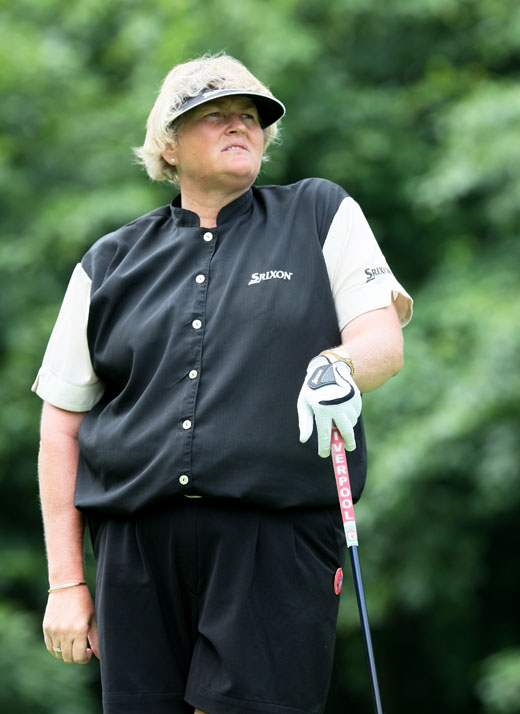 Undoubtedly the best British female player of all time, Laura has battled to control her weight throughout her career. A staggering 250-plus pounds at her peak, she managed to shed over 75 pounds through dieting, although it would appear that not all has stayed off.
Not that it matters. Her record is outstanding, with four major wins and over 20 top-10 finishes. She has played on eleven Solheim Cup teams, appearing in every event to date. Having started as a pro 25 years ago, she triumphed in New Zealand as recently as last month, which took her tally to 73 worldwide wins.
It is her personality, however, that shines through. Since 2001, she has been commentating for the BBC at events – including the Open Championship – and found great success behind the microphone. She owns a racehorse, greyhounds and is a regular at the track. She is also a football fanatic and was magnificently fined for taking a portable television with her during the final round of the 1996 Evian Masters so she could watch England versus Spain in the European Championships. England won on penalties and Laura won with a 14-under-par total!
 
Pages
Click here to see the published article.