4 Jack Nicklaus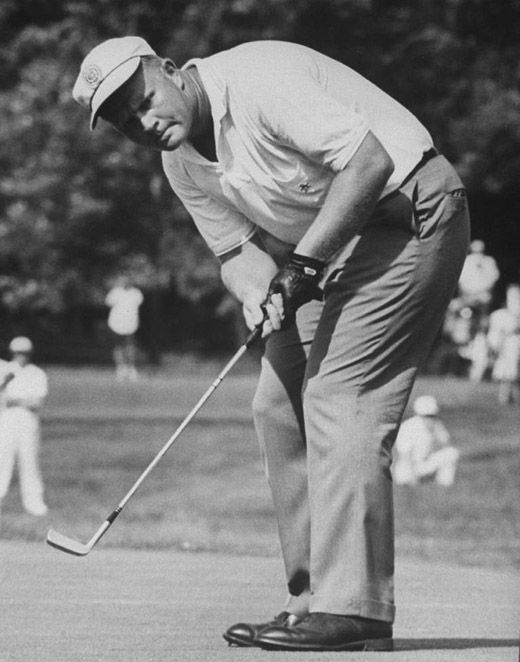 Everyone recognizes the all-time record major winner as a dapper figure with long, wavy blonde hair. Famed the world over as the best player – and the best-dressed (with his own clothing line) – he because the gold standard for other golf professionals. Literally so, given his "Golden Bear" nickname and brand.
However, it wasn't always thus. As a precocious amateur and in his early days as a young pro, Jack was actually known as "Ohio Fats" and sported a spiky crew cut that did nothing to flatter his rather round figure.
A magazine article in 1965 gives his weight as 210 pounds, his waist at 35 inches and his hips at 42 inches. The same article confirms the "Ohio Fats' nickname but also adds, rather unkindly, "Baby Beef", "Whale Boy" and "Big Bear". Remarkably none of this seemed to get to Jack and he happily talked of fans cheering him on using these names. Needless to say, when his form dipped during a rather less successful run of form, this cheering became catcalling and Nicklaus started to slim down in the late sixties.
 
Pages
Click here to see the published article.