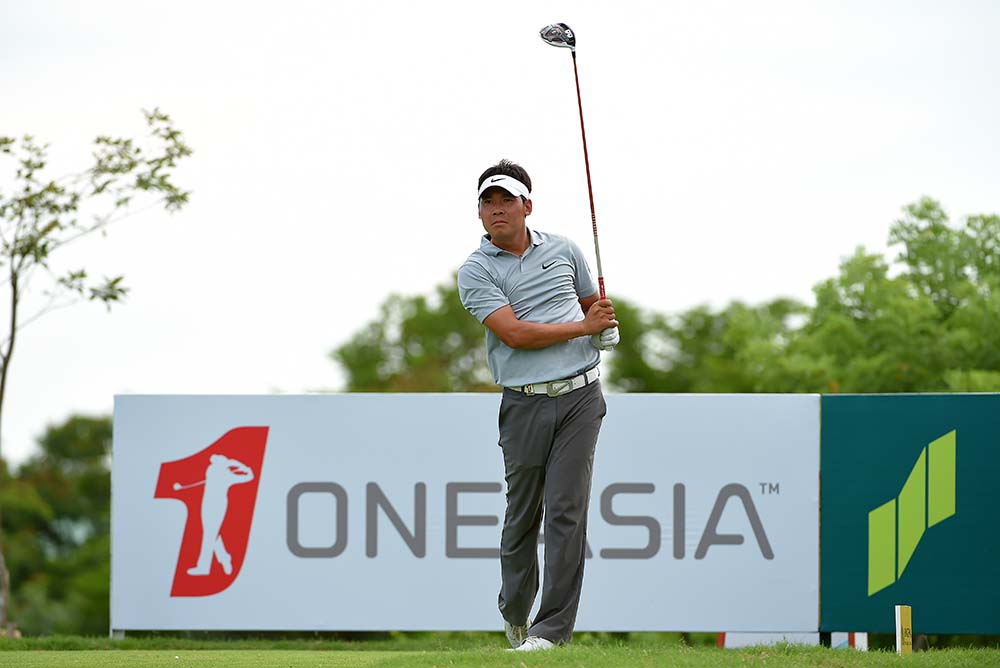 It's never good to commence the year with an obituary, but when it comes to professional golf, where tournaments come and go, blending one into the other and in a seemingly perpetual state of churn. The apparent passing-away of an entire circuit is worthy of note, no, not as many might have predicted, a Ladies European Tour (LET) still - at the latest time of asking - in the Intensive Care Unit (ICU). But, unlike OneAsia it would seem, still alive and kicking.

Of course, such is the unpredictability of the political and commercial aspects of professional golf, that news of OneAsia's demise might be, like the reported death of Mark Twain in 1897 - 'Greatly exaggerated'. But, for an ill-conceived concept that managed no more than 10 events in a single season, in 2010, 2011 and 2012, reducing to seven in 2015, four in 2016 and three last term, it would not be unreasonable to surmise that, unlike Monty Python's famous dead parrot, OneAsia is not simply sleeping.
OneAsia had muscled-in on the 2009 Volvo China Open on the very eve of the event, the 'Resident' circuit. The Asian Tour having fallen foul of the game of musical chairs practiced back then by the China Golf Association (CGA). A brave new world of pan-Australasian golf beckoned, seemingly subscribed to by the Australasian, Japanese and Korean PGA Tours, plus the once-mighty CGA with the European Tour dipping in and out when commercially expedient, the Asian Tour left high-and-dry to plough its lonely furrow.
Except for that OneAsia, a limited company relying 100% on its commercial acumen lacked two key ingredients. Firstly, that commercial acumen, secondly, the control over and support of the players, the typical Membership-based business model adopted by the PGA TOUR downwards seemingly the only show in town.
Few will mourn the passing - if indeed it has breathed its last - of OneAsia, which begged, borrowed and even on occasions stole events from other circuits around the region, creating little that was new, almost taking the Asian Tour down with it, arguably setting the members-owned regional circuit back as much as a decade.
The OneAsia website remains online. Its last news item dated 4th June 2017, reporting Chang Yikeun winning the Kolon Korea Open, its previous apparent vestiges of tournament golf. And, if indeed the last rights have been read to an organisation that never engaged with the media, proved unable to capture the imagination of the financial backers its very future relied upon and, crucially, failed to improve a lot of Asia's increasingly frustrated players.
Meanwhile, if OneAsia is indeed in the throes of rigour mortis, then the Ladies European Tour, which is believed to have defied death by less than 24 hours last year, remains on life support.
Pages
Click here to see the published article.