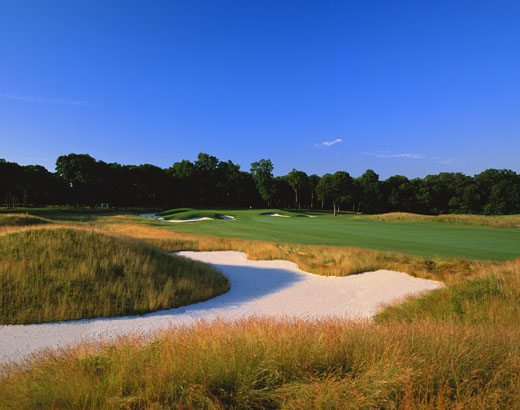 The sign to the side of the first tee says it all: The Black Course Is An Extremely Difficult Course Which We Recommend Only For Highly Skilled Golfers. Widely considered the hardest course on the Eastern Seaboard, this Tillinghast masterpiece, one of five at Bethpage State Park, is also one of the most traveller-friendly – as a public layout, it's open to anyone with a valid handicap, and at only US$100 for a weekday round for non-New York State residents (US$120 on the weekend) it also happens to be one of the cheapest Major venues in the game.
When golf's elite return to the Black for this month's US Open (18-21 June), they'll be faced with a slightly different version of the beast that defeated everyone except Tiger at the 2002 edition (Woods was the only player in the field to finish in red numbers at the Open that year; his 3-under-par total of 277 besting second-placed Phil Mickelson by three shots). While the fairways are expected to be just as narrow, and the strategically-placed fairway and greenside bunkers remain just as menacing, the relatively recent USGA policy of graduating the rough – ensuring that the further offline players are with their tee shots, the tougher the resulting lie – means this could be the fairest US Open in recent years.
Keep an eye out at the 10th, however. This par-4 is one of three on the course that measures in excess of 500-yards – a first for any US Open – and played so long seven years ago that a number of players struggled to even reach the fairway.—A.J.
 
Click here to see the published article.