5          Bobby Jones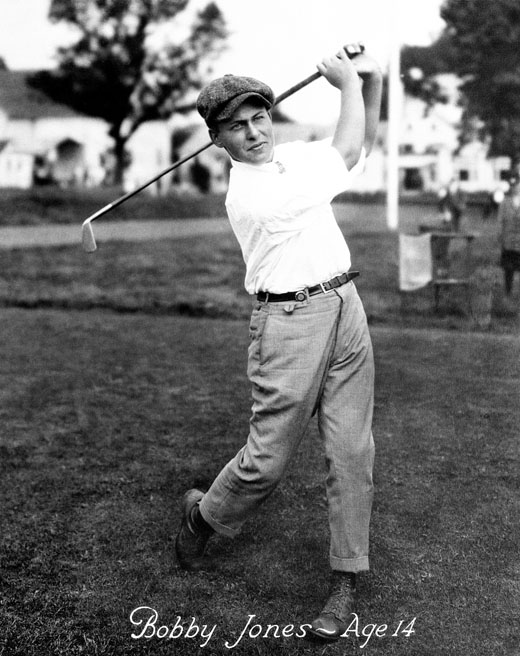 Famed for his Grand Slam year of 1930 (the "Impregnable Quadrilateral"), and considered by many to be the greatest player of all time, Jones shocked the golfing world when he retired at the age of 28.
            Having taken up the game at the age of five, Jones swept all before him throughout the southern states before exploding onto the national and international stage in 1916 when he competed in the US Amateur at the age of 14. Competing against some of the most famous names of the day, young Jones reached the third round, his progress garnering countless column inches in newspapers the world over.
            Clearly he meets the "performing at the level of a highly-trained adult" criterion, but he also had the unfortunate habit of using badly-trained adult language; his on-course tantrums and expletive-filled rants became a cause of significant concern to the USGA.
            Jones suppressed his inner demons enough to win the US Open in 1923, the first of 13 Majors in twenty attempts before giving up competitive golf two years shy of his thirtieth birthday.        
HK Golfer PR: Without question, a wunderkind.

Pages
Click here to see the published article.