1          Tiger Woods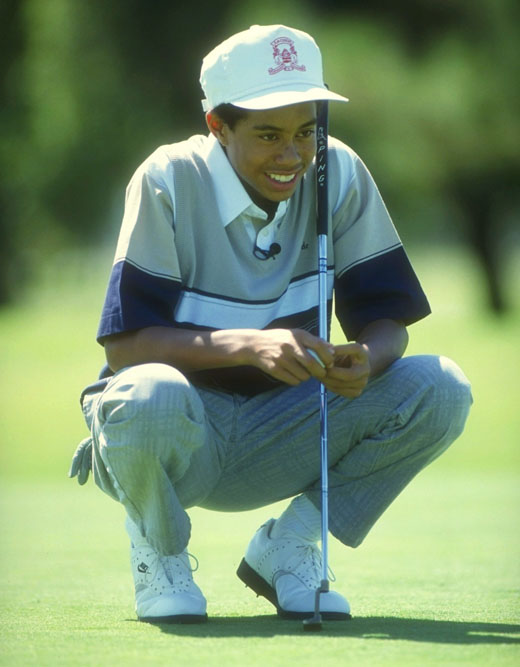 Ever since a two-year-old Tiger appeared on the Mike Douglas Show (with Bob Hope as a fellow guest), there have been innumerable examples of similar shows where "the next Tiger Woods" toddler has been paraded in front of the cooing viewers, only to then (mercifully) vanish from sight.
            The difference with Woods is that he never faded from public view. With father Earl ensuring the media were never far away, Tiger won six Junior World Championships, the first when he was only eight-years-old.
            At 15, he became the youngest winner of the US Junior Amateur and the following year, the first ever multiple winner of that event. He made it three in a row before moving on to become, in 1994, the youngest winner of the US Amateur, which he also won three years in a row. In August 1996, Tiger turned pro, winning two PGA events in three months before claiming the Masters – his first Major title – by a staggering 12 strokes in April 1997.
HK Golfer PR: The real deal. A definite prodigy.
Pages
Click here to see the published article.