3          Tom "Young Tom" Morris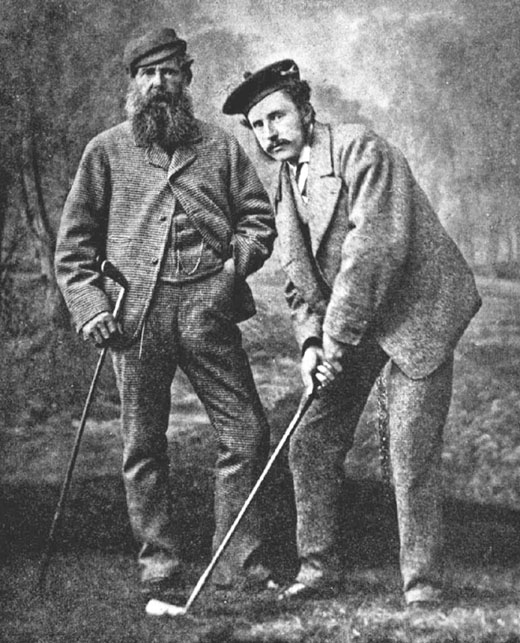 Son of "Old Tom" - an outstanding player who himself won four of the first eight Opens played - "Young Yom" remarkably proved to be as good if not better than his legendary father. After playing in professional tournaments and winning an exhibition match aged 13 in 1864, he became the youngest ever Open Championship participant just one year later. His first professional tournament win came at the age of 16 (at Carnoustie of all places), then in 1868 he won his first Open, scoring the event's first ever hole-in-one in the process. Aged 17, he is still to this day the youngest winner of any Major.
            Over the next few years there was no stopping "Young Tom". After racking up his third win in a row at the Open in 1870, he was allowed him to keep the Challenge Belt, the "silverware" awarded to the champion. When he won the Open for a record fourth consecutive time in 1872 (no championship was played in 1871), his was the first name engraved on the Claret Jug, which had been bought to replace the belt. Sadly, Morris died just a few short years later at the age of 24.
HK Golfer Prodigy Rating: No question. Golf's Mozart.

Pages
Click here to see the published article.