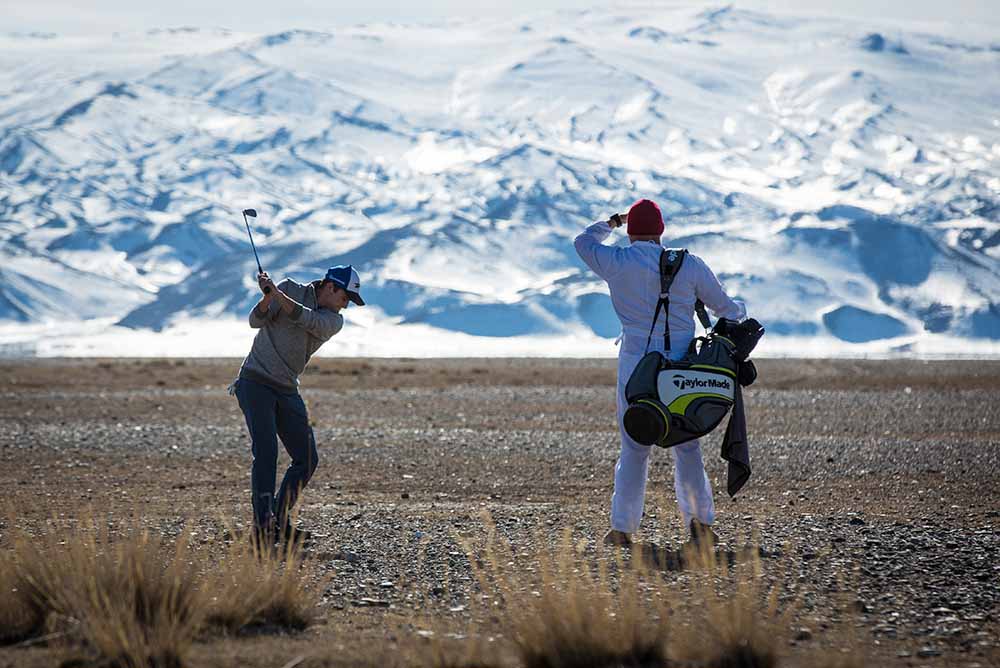 Former Hong Kong rugby player Adam Rolston with caddie-friend Ron Rutland covered 2,011km from the base camp of Khuiten Peak – the highest and most western point in Mongolia to finish at the 18th hole of the Mt Bogd Golf & Country Club in Ulan Bator

The epic odyssey took 80 days and more than 20,000 strokes, has defied logic to golf and played the pair into the Guinness Book of World Records. In this photo story series, Rolston recaps how the pair has completed what they named "The Longest Hole".
Pages
Click here to see the published article.