10        Jason Hak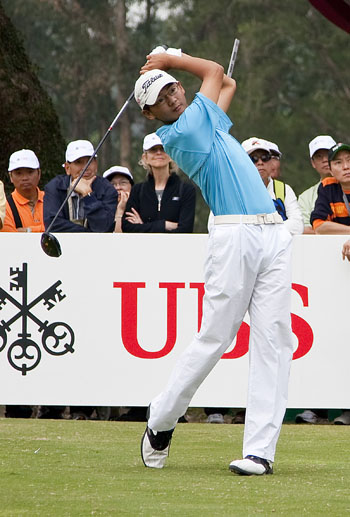 Hong Kong's very own candidate for wunderkind status. In 2008, the Tsim Sha Tsui-born, now Florida-based Hak qualified for the UBS Hong Kong Open by winning the qualifying event held over the North Course at Kau Sai Chau. Impressive, but he eclipsed that achievement by making the cut, and in doing so breaking the record previously held by Sergio Garcia.
            What made Jason stand out however was the manner in which he made the weekend play: seemingly out of contention, he birdied the final two holes of his second round to make it right on the number. In the final round Hak fired a two-under-par 68 playing alongside two-time Masters Champion José María Olazábal, beating the Spaniard by a shot thanks to a gutsy last-hole birdie.
            Since last year's heroics, Jason has continued to impress in junior events in the US, the highlight of which came at Walnut Cove where he shot a 64 in winning the AJGA Cliffs Championship.




HK Golfer PR: The record books already show a prodigious achievement.
So, great players one and all, and from amazingly young ages too. Sadly, history tells us that the odds are that Matteo, Alexis, Ryo, Michelle and Jason will slide into obscurity, but who knows? Let's hope that one or more of these shining stars will go supernova for us and confirm that we're currently witnessing the emergence of the next generation of golfing legends.
Pages
Click here to see the published article.