8          Michelle Wie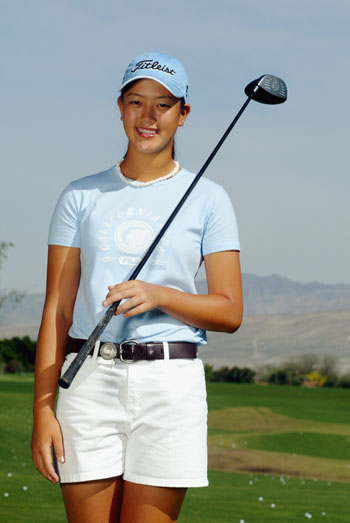 The Hawaiian phenom burst onto the scene in 2000 when, aged 10, she became the youngest ever qualifier for the Women's US Amateur Public Links Championship. By 11 she won the Hawaii Women's Championship and advanced to the match play stages of the Public Links. In 2002, she won another Hawaiian tournament, and as a result became the youngest ever qualifier for an LPGA event. In 2003 she became the youngest winner of a senior USGA event when she won the Public Links. She also featured prominently in several Majors that year, including at the Kraft Nabisco where she fired a third round 66 and ended up playing in the final group.
            Over the next few years, she continued to play well, but all was not rosy in the Wie garden. Her father received criticism for his behavior when caddying for Michelle, and her career took an unexpected turn when her management company (with her family's consent) started entering her for men's events.
            A week before her sixteenth birthday she turned professional and became instantly wealthy, thanks to over US$10 million worth of annual sponsorship deals with the likes of Nike, Sony and others.
            Unfortunately, the bad press continued, with thinly veiled accusations of cheating when Wie quit during a round when 14-over-par through sixteen holes. There is an LPGA regulation that anyone scoring 88 or over is banned from any further events that season. Wie said her wrist was sore, but the incident further damaged an already tattered reputation.       
            Her recent demeanor and form (including an excellent showing at the Solheim Cup where she was undefeated) has pundits once again predicting great things. Having only just turned 20, Wie certainly has time on her side, but it should be noted that she hasn't won a tournament of any kind since she was 13 and she has also never won a 72-hole stroke play event. Surely that will change?
HK Golfer PR: Genuinely gifted youngster who has been appallingly mismanaged from a golfing aspect.

Pages
Click here to see the published article.