2          Matteo Manassero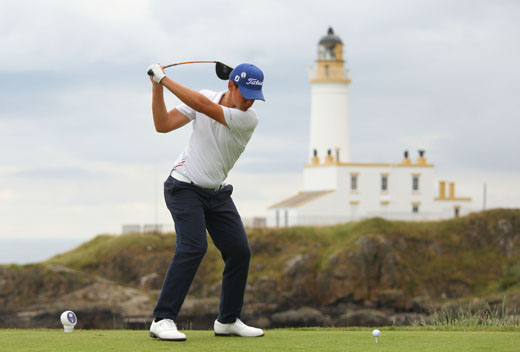 With average drives of over 290 yards and the best sand save record in the championship, perhaps it wasn't a surprise that Manassero finished only one shot out of the top-10 in the Open at Turnberry earlier this summer. Those kind of stats generally reap rewards. The Italian also didn't look out of place playing alongside Tom Watson and Sergio Garcia in the first two rounds.
            What is a surprise is that that Matteo is only 16-years-old and is the reigning British Amateur Champion – the youngest ever, and the first from Italy. He took over two years off the record of Bobby Cole which had stood since 1966. He was not however the youngest ever Open contestant (see below).
            A native of Verona, Matteo is almost 6ft tall and will undoubtedly get even stronger and longer as he grows older. He has already won many fans for his smooth swing and roguish Latin charm, but is also refreshingly brisk on the course. Whilst at first glance he cuts a dashing, Seve Ballesteros-like figure, he also seems to be sporting a nascent beer belly, which implies he may end up resembling fellow countryman and former Open Championship runner-up Constantino Rocca instead.
            We eagerly await his appearance at next year's Masters, but it should be pointed out that after his Open heroics, young Manassero failed to progress beyond the third round of the British Boys' Championship.
HK Golfer PR: Early days, but prodigious feats already accomplished. Great things expected.

Pages
Click here to see the published article.