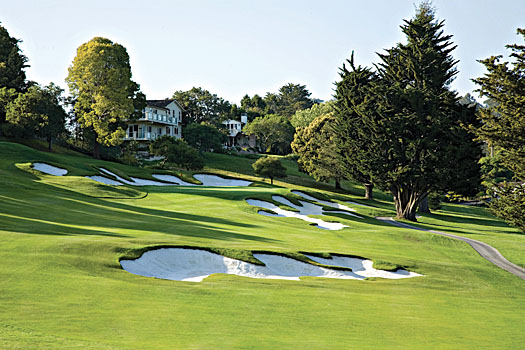 Some of the layout's most photogenic holes feature these deep barrancas, none more so than the tee shot from the 10th and the par-4 11th, arguably the most exacting hole on the course.
The par-three 15th is a hauntingly beautiful short hole that can bare teeth, especially with a pin located on the sliver of green to the left between bunkers and ravines front and back, as it was on the day we played. Rarely have I held my breath in fear – and exhilaration – over the fate of a soft 9-iron in my memory.
Aside from the barranca holes, Pasatiempo's remaining collection of par-3s are magnificent both in terms of design and diversity.
Doak said of the par-3 third: "Combining its actual length (214 yards), uphill grade, and severity of hazards around the green, this hole must rank right up with the fifth at Pine Valley as the longest playing par-3 we have seen."
Pages
Click here to see the published article.