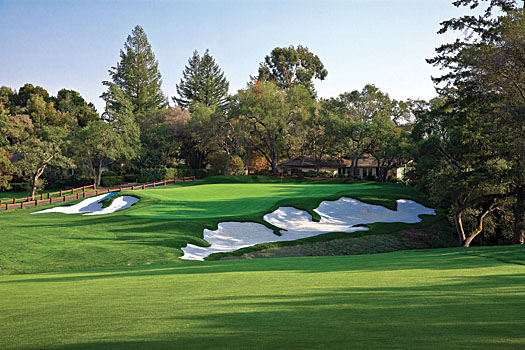 Pasatiempo also boasts some of the most strategically challenging par-four holes but the 16th lays claim to being possibly the finest. The tee shot bends slightly left over a crowned fairway to a downhill landing area, adding to the acute demands of the second shot.
The green however, beggars belief in terms of its length and multi-layered design, where seemingly only the back of three separate tiers allows for reasonably flat pin locations. MacKenzie's controversial 12th green at Sitwell Park in England is re-created here and the Pasatiempo version is close to 60 paces from false-front to back.
Built in an era when walking was la mode de golf, the fairly small tract of land in the sandy Santa Cruz forest area with tees and greens built very close to each other is an intrinsic element of Pasatiempo's timeless appeal. The close confines remind of other classic golf courses of the time, constructed on similarly restricted acreage compared to their modern day cousins.
Venerable Merion in suburban Philadelphia, host to five US Opens, occupies just 125 acres (50 hectares) while Kingston Heath on the Melbourne sandbelt is regarded as brilliantly routed on approximately 160 acres, not all of which are playing surfaces, which wind between tracts of sand and native vegetation.
By contrast, Pasatiempo provides its fascinating and challenging test of golf from a canvass of just 66 acres of irrigated turf.
Pasatiempo was an absolute joy and honour to play and an experience that needs to be savoured as much as any in the neighbouring Monterey and San Francisco Bay Areas that might enjoy greater prominence.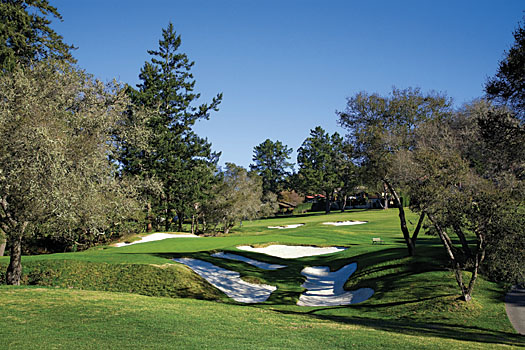 Pages
Click here to see the published article.