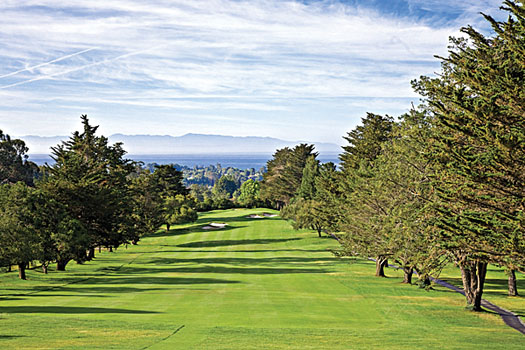 When commenting to friends and fellow golfers, professionals and single figure amateurs among them, that I was champing at the bit at the opportunity to visit Pasatiempo Golf Club in Santa Cruz, California this past June, I invariably drew a blank. "You're doing what, at where?"
They could be excused, I suppose, given the tyranny of distance and the saturation of mainstream golf media that focuses heavily on professional tours and personalities, and less on the game's history and course architecture.
Pointing out that this storied masterpiece was designed by Dr Alister MacKenzie, the creator of Cypress Point, Royal Melbourne West, Augusta National and countless others clearly piqued their interest however, and soon their envy was palpable.
Pasatiempo evolved from the vision of a remarkable woman in Marion Hollins, a US Women's Amateur champion and entrepreneur who was a driving force in the founding of the iconic Cypress Point Club nearby on the Monterey Peninsula.
Hollins brought MacKenzie to America to design Cypress Point and, in 1928, secured his services again to design her next major project, Pasatiempo. Such was the Scotsman's love for the course and the area that he lived in a house adjacent to the sixth hole for the final four years of his life.
With MacKenzie watching on from a sizeable gallery, Pasatiempo's official opening day on 8 September, 1929 featured a match consisting of Hollins, the great Bobby Jones – a nine-time Major champion at the time and a year shy of his famous Grand Slam year of 1930, reigning US Women's Amateur champion Glenna Collett and the reigning British Amateur champion, Cyril Tolley.
The significance of MacKenzie's work at Cypress Point and Pasatiempo was not lost on Jones. The pair had met at St Andrews some years earlier and so taken was he by the quality of these northern California golf courses, he lured MacKenzie east to his home state of Georgia to co-design a golf course on a promising piece of land called "Fruitlands" that he had purchased in 1931.
The pair's collaboration opened for play in 1933 and is familiar to even my aforementioned friends back home - the Augusta National Golf Club.
Pages
Click here to see the published article.