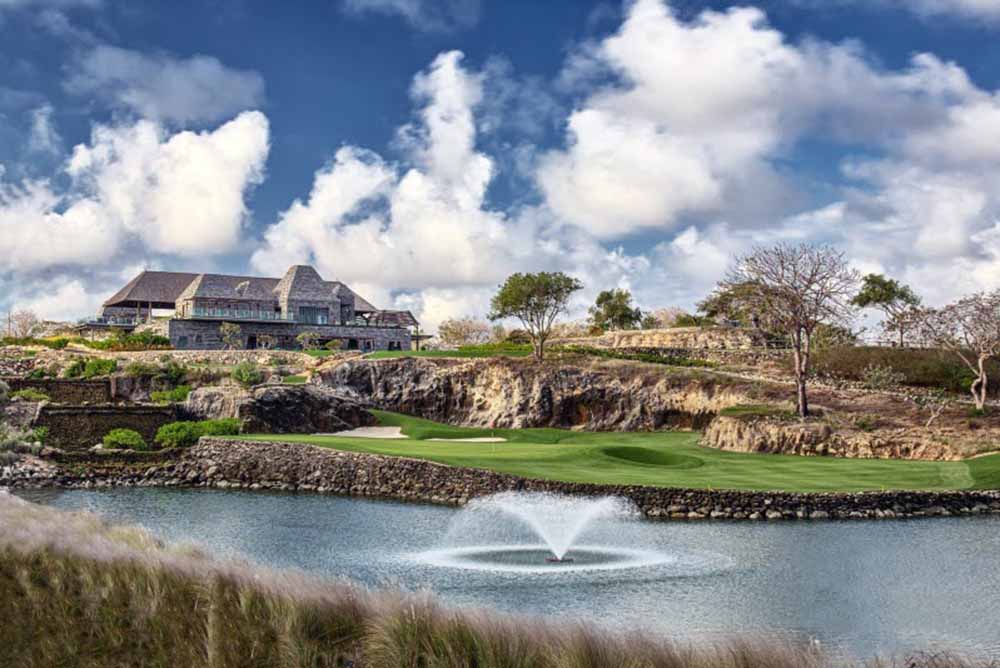 It was the first time in World Golf Awards history that voters could select the world's top par-3 course.

"The inclusion of such a category says volumes about the future of golf," said JMP Golf Design Group's Bob Moore, who conceived the 18-hole, par-54 course overlooking the Indian Ocean and accepted the award on Bukit Pandawa Golf & Country Club's behalf. "We are embracing courses that have not historically been included in our perception of great golf experiences.
"I believe that one of golf's strongest growth markets lies in the creation of courses that can be played in relatively short time frames while providing a non-intimidating experience for young and beginning golfers. Bukit Pandawa is an example of beautiful golf design applied to a non-traditional layout."
The imaginative collection of 18 championship-standard one-shotters was one of four finalists for 'World's Best Par-3 Course 2017.'
Turtle Hill Golf Club in Bermuda, Cromwell Golf Course at Nailcote Hall in England and The Zhang Lianwei Course at Mission Hills Shenzhen in China were also in contention for the award.
Click here to see the published article.