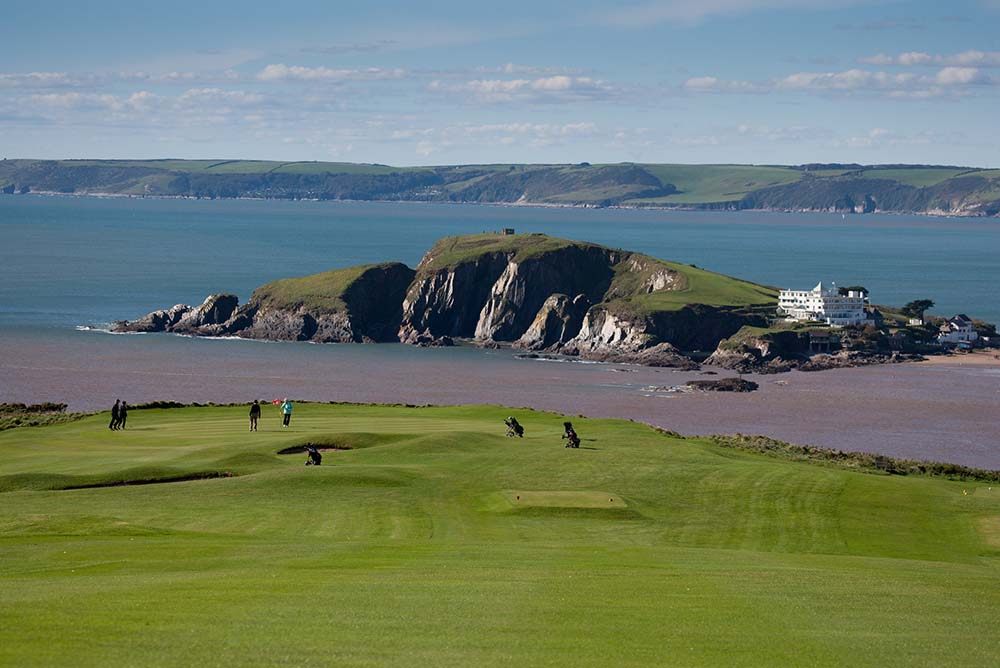 We are surrounded by some of the most beautiful scenery on earth where, back in the day, legendary designers like Alister Mackenzie, J.H. Taylor, Harry Colt, J.F. Abercromby, and Herbert Fowler were laying out and remodeling fantastic courses and had the likes of Bernard Darwin waxing lyrical about them... Where are we? California? Scotland? Augusta? The answer is South Devon and a series of superb tracks that make this a must see on any golf trip to the United Kingdom.
Only a couple of hours from Heathrow, leaving the bustle of London behind, and one could be in a different century, never mind country, as you visit a seemingly endless series of superbly conditioned courses designed by giants of the course design world. While it's possible to take in all of these outstanding courses in a 3-4 days visit, a week or more would be allow ample time to take in more of the local sights and sounds.

Pages
Click here to see the published article.