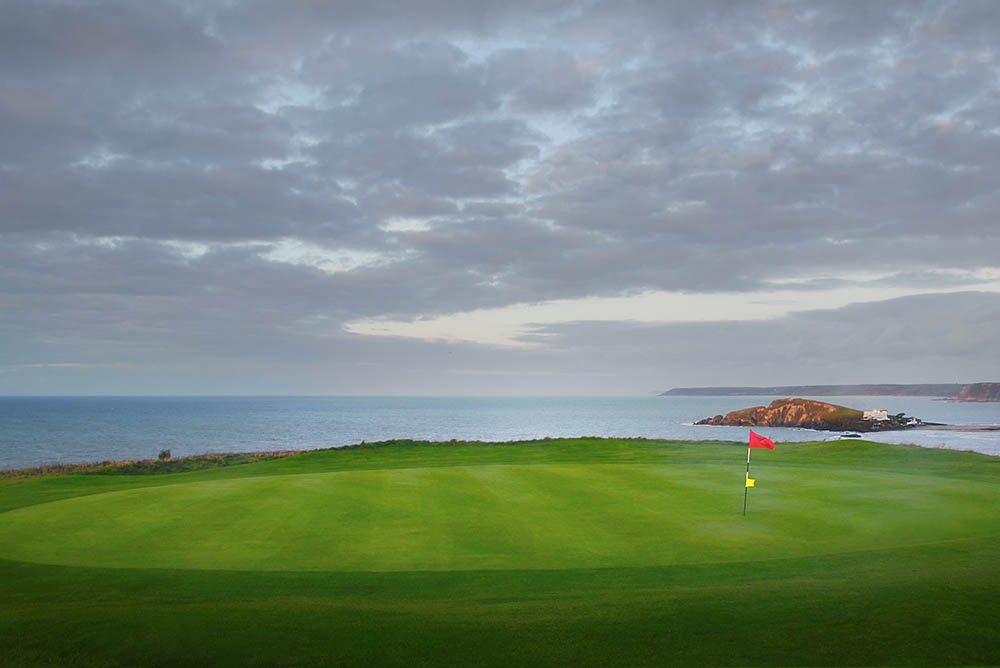 THURLESTONE GOLF CLUB
It's usually possible to work out a far faster route using the old-fashioned practice of actually looking at a map and/or asking locals for directions (remember that?!). The one exception is Thurlestone Golf Club who delight in the solitude and privacy their incredibly narrow approach roads offer. "No Tesco trucks here!" affable GM Steve Gledhill happily informed us. Thurlestone may be the most picturesque course in the area, a Pebble Beach lookalike with the spectacular clifftop front 9 a highlight. The original nine-hole course laid out in 1897 by J.H. Taylor was remodeled and extended by Harry Colt in the 1920's and is only 6,600 yards from the tips. The ocean is visible from every hole, and in play on several. After a great risk reward opening hole - where the "sensible" shot can be over the clubhouse(!) before a tricky approach to a sharply raised green - the shoreline of Bigbury Bay is immediately in play on the 2nd, and remains so until the 9th turns inland. The view from the 11th green (the furthest point on the course) is stunning, overlooking Burgh Island, infamous as the hideaway for the future King Edward VIII whilst wooing divorcee Wallis Simpson in the 1930's. The return to the clubhouse is marginally less memorable, but a warm welcome awaits. A wee bit tricky to get to but well worth the effort, this is truly a hidden gem.
Pages
Click here to see the published article.