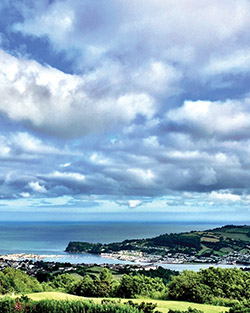 A moorland track, the heather bordering many fairways punishes errant drives. The greens command respect and care must be taken to not just find the putting surface, but it's essential to find the right area or a likely three-putt awaits.
With six par-3s and a total yardage of just over 6,000 yards, this is a course that can easily be played twice in a day, and you should! The conditioning is superb, and the finishing four holes are unforgettable. Coming off the long 15th, at 443yds into the prevailing winds, and the stroke index 1, one might expect to able to relax… However, the 16th ("Hell's Mouth") may be only 125 yards, but is fiendishly tricky. A true card wrecker, with its own "swear box" bunker - hence the name! The 17th isn't long, but expect a tricky sidehill, downhill lie for your approach. Finally, the aptly named "Last Quarry" is a long par-three with OB left to perhaps the most undulating green on the course. A stunning finish!
Pages
Click here to see the published article.