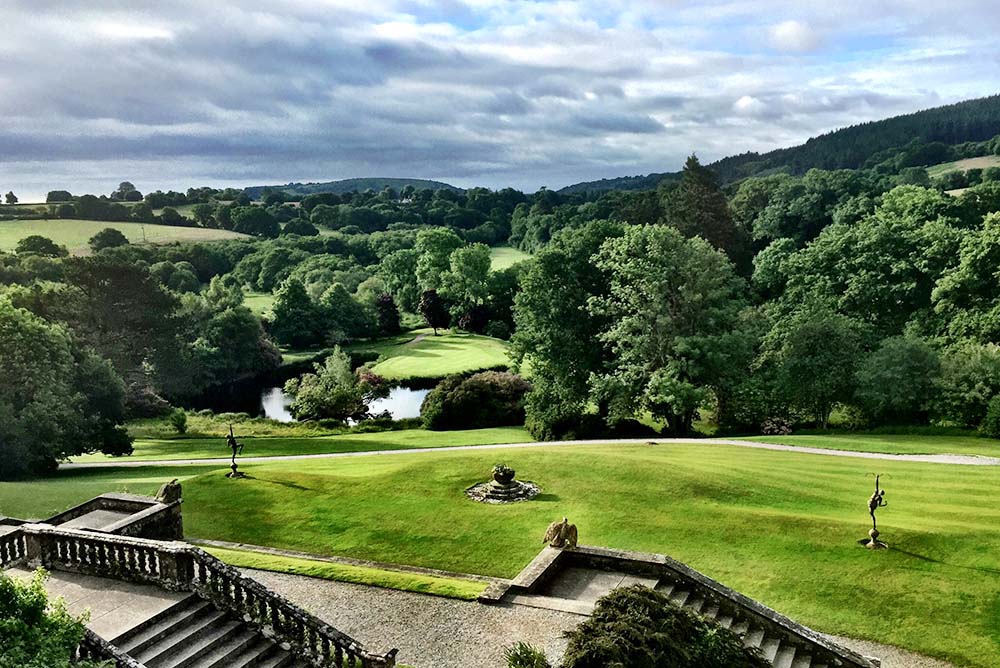 BOVEY CASTLE GOLF CLUB
The designer of the course at Bovey Castle, John F. Abercromby, was already renowned for his creations at Worpleston (1908) and Addington (1912) when he won the commission. He was also famous for having used a hot-air balloon to conduct an aerial routing survey of a forest for his design at Coombe Hill in 1909, surely the first course architect to do so.
Abercromby sought out mentors throughout his career, even partnering with the great Herbert Fowler and Tom Simpson for a short time. However, his principal influence was a master of the craft. As a member at Huntercombe Golf Club, he was mentored by the legendary Willie Park Jr. Fresh from designing the Old Course at Sunningdale, multiple Open winner Park purchased Huntercombe Manor and almost 1000 acres of land in 1900. Within seven months he had built a course which Walter Travis declared was the "finest inland course" he had ever seen. "Aber" clearly took this to heart when asked to create a similar track in the grounds of another manor house on Dartmoor. Bovey Castle was opened in 1926, and amazingly is the only Abercromby course built outside of the M25 motorway which encircles London.
It quickly became a popular track, being added to the legendary stable of British Transport Hotels, which included Gleneagles and Turnberry. With two distinctly different loops forming the club, it's easy to nip out for a quick nine between activities. Be sure to get some tips from pro Richard Lewis, who has been at the club for decades.
To the course: navigating the bottom nine is all about avoiding not one, but two rivers: Bovey and Bowden which are in play on every hole. The par three 3rd has perhaps the best view of the manor house and gardens, whilst the 7th was reputed to be Sir Henry Cotton's favourite hole - a challenging narrow two-shotter with water down the entire right side, and a classic Abercromby green to finish.
A chat with greenkeeper Scott revealed a preference for the "top nine", and it's soon clear a different challenge awaits with elevation changes, blind shots and even standing stones adding to the challenge. The 208 yards 12th is a corker, requiring a needle-like shot through a tunnel of trees off the tee. Overall, it's a demanding but exhilarating track, with a welcome variety between the nines.
As with all of these Devon tracks, try to get in more than one round if you possibly can. You won't regret it!
Pages