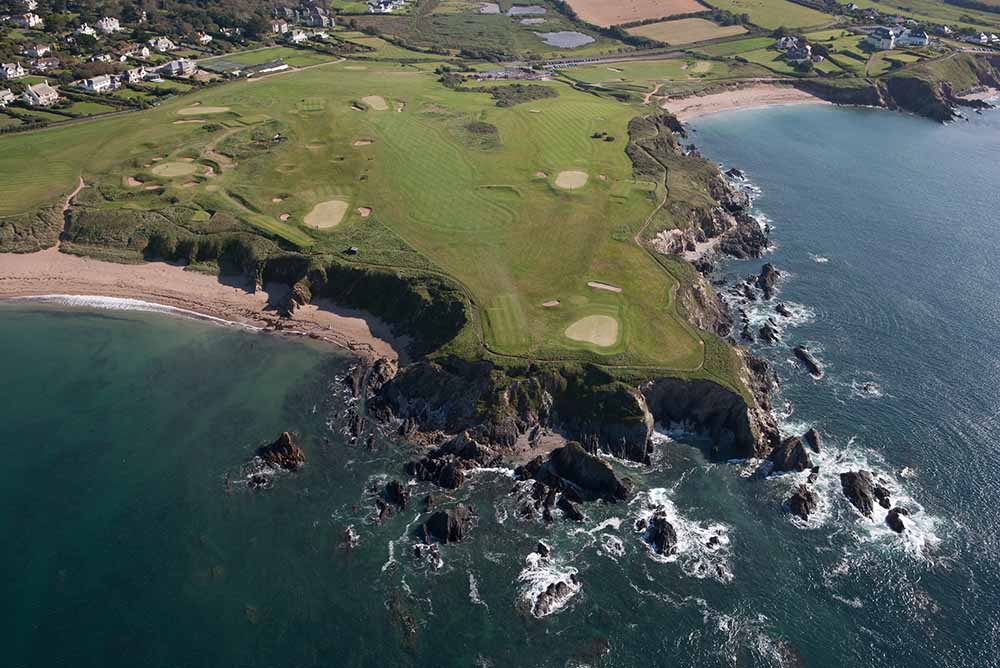 SOUTH DEVON
This is a part of the world where people want to relax, breath in the unpolluted air, take in the beauty of their surroundings and enjoy the local food and fine ales. In keeping with this, the local courses aren't 7,500-yard monsters to be endured rather than enjoyed, they are tactical gems calling for strategic course management over brute strength. Rarely over 6,500 yards, all are best enjoyed walking, and a camera is essential in every case.
Life moves slowly here, not least because of Google Maps' infuriating tendency to treat every farm access road as a 50mph road, when 5mph is a challenge! Joking aside, our initial joy at finding our rental car was a brand-new Jaguar was tempered when crawling along roads barely a car-width across, with untended hedges brushing the bodywork on both sides. There goes the deductible deposit!
Pages
Click here to see the published article.