6 Jim Thorpe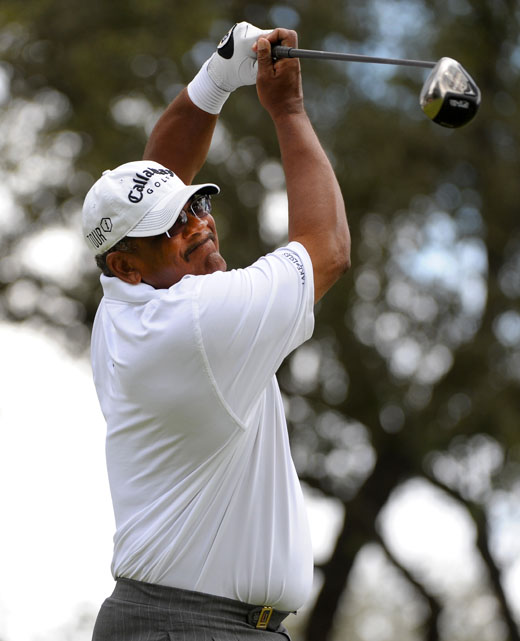 Just as it was a shock to see Tiger trying to wind up his opponents, it's just as surprising to hear of legend Jack Nicklaus doing the same. In 1985 at the Greater Milwaukee Open, the Golden Bear was playing in the final pairing with journeyman pro Jim Thorpe. Coming down the eighteenth, Thorpe was leading by three strokes and within touching distance of his first tournament victory.
As one of the few African-American players to have ever made it onto the PGA Tour, Thorpe, the ninth of 12 children, had overcome massive adversity to reach this moment. Struggling to find sponsorship, Thorpe hustled at country clubs across the land to fund his travels. More often than not however, he would then blow most of the money at the racetrack. He was also 'blessed' with a bizarre almost Heath Robinson-esque swing, a multi-moving parts disaster in which, according to one awestruck onlooker, "it appears he's fighting a swarm of hornets in a phone booth."
As they walked off the tee, Nicklaus turned to a nervous Thorpe and shamelessly said, "How does it feel to be walking down the last fairway with a three-shot lead over the greatest player to play the game?" Jack picked the wrong man to squeeze and it was just what Jim needed to calm his nerves. Thorpe looked at the then 17-time major champ and said, "It feels like you can't win." Moments later he successfully won the first of his PGA Tour titles.
Pages
Click here to see the published article.