10 Bubba Watson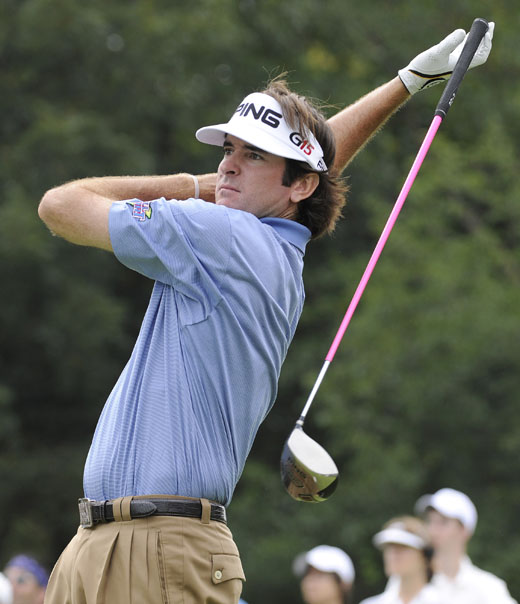 "Good ol' boy" Bubba became "bad ol' boy" in 2008 during the second round of the Zurich Classic of New Orleans. Struggling to make the cut, Watson suddenly lost it with his playing partner, 1995 USPGA champion Steve Elkington, accusing him of walking during his backswing. Perhaps due to increased TV coverage, fewer recent examples exist of gamesmanship and although the Elk's reputation is not spotlessly clean it appeared that the real cause was Bubba's prodigious length off the tee and the fact that he is a lefty. Nevertheless, the watching viewers were treated to the sight of Bubba stepping back from his shot, and the sounds of him berating the vastly experienced Elk: "Are you gonna stop walkin' man? Damn! You did it all day yesterday.... Tell you what, veterans can kiss my a—!" The cameras delicately missed Bubba uttering a couple of stronger profanities.
The toys were thrown out of the pram in the scoring tent before Tournament Director Arvin Ginn restored order. Bubba apologized profusely at the press conference, but his sincerity was questionable. When asked what he had said to Elkington, he replied "I told him that I love his shoes, love his socks, love his style, and I'm mad that I can't find a style like that."
Watson is in his 4th year on tour and has built a reputation for losing his temper, cursing and throwing clubs. He makes the cut in barely half of the tournaments he plays in and has never won an event. As a great indication of the state of the game in the US, in that time he has made almost US$6mm and has started his own clothing line....
Pages
Click here to see the published article.