2 Arnold Palmer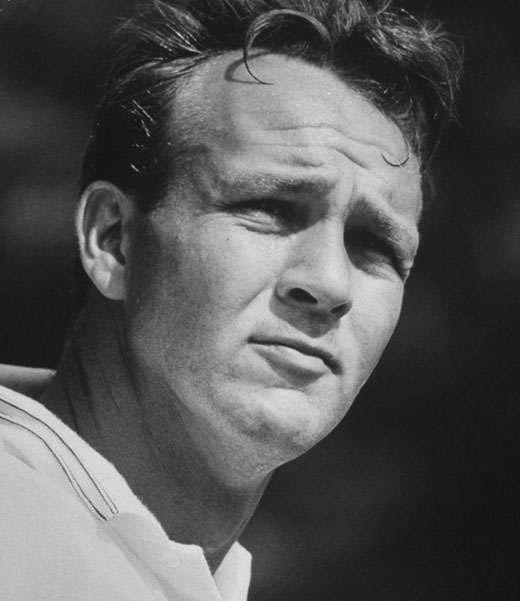 Playing in his first Western Open in 1955, Palmer was deliberately wound up by Marty Furgol, at the time a pro for over 20 years and a member of that year's Ryder Cup team. Having finished his round, Furgol went back out and stood on the eighteenth fairway between Palmer and the green. Arnie yelled to Doug Ford to ask him to move, which Ford did. Furgol moved a couple of feet. Palmer shouted again and Furgol moved another couple of feet. This continued with the intended effect and a
hot-headed Palmer smashed his ball over the green and failed to get up and down. End of story? Not quite.
Leaving the green and in full view of all watching, Palmer grabbed Furgol by the neck and said, "Mr Furgol, if you ever pull a stunt like that again I'll take my fists and beat the hell out of you, and if I can't do it with my fists, I'll use a golf club."
As often happened in those days, tour officialdom looked the other way to let the players sort themselves out.
Pages
Click here to see the published article.