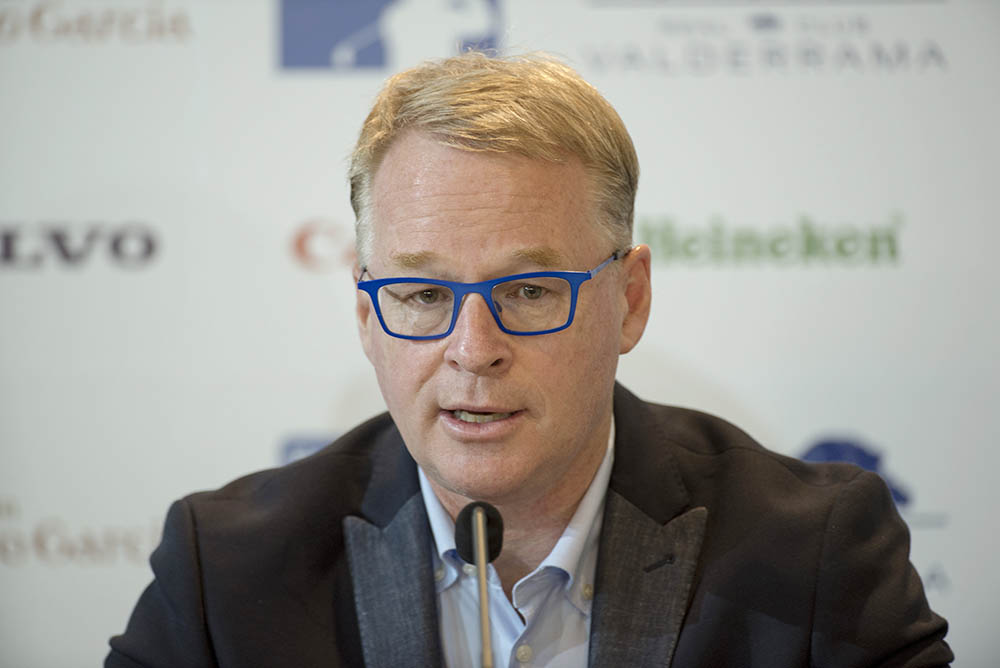 'Pale, male and stale,' has for some time been an alliterative accusation levelled at golf in general and the pro game in particular, with tournaments effectively offering sponsors and fans the same product and format as when the European Tour started out back in 1972, 72-hole, stroke play, half-way-cut, pro-am, TV exposure, corporate entertainment, admittedly with a bit of social media tagged on today and Keith Pelley not only accepts that but respects it too, whilst keen to find new ways to draw new, and younger audiences.
"Golf is a traditional sport and we will never lose sight of that, but that shouldn't mean we should be frightened to innovate. The European Tour is at the forefront of innovation in terms of different formats and in terms of the way we view the game through our changing and evolving digital landscape," he says, insisting, "We are constantly looking at all different ways to offer sponsors value for money and spectators fun and enjoyment. Look at the recent BMW PGA Championship at Wentworth for example. We had format innovation in terms of the made for TV Pressure Putt Challenge on the Wednesday night featuring our professionals and stars from other sports and we had the BMW Shootout on the Sunday afternoon where members of the public tried to hole in one on the second once the final group had gone through.
"We also had digital innovation for our fans that week such as the use of Facebook Live and a 360 degree digital camera, while the success of some of our viral videos such as the Fastest Hole in Golf we shot at Valderrama a couple of months ago has been fantastic [and] we will be doing more of that in the coming months, engaging more with sponsors and partners along the way," said the former Canadian TV chief, but, even with the new Super 6 format announced in conjunction with the PGA Tour of Australia, it looks like evolution rather than evolution down Wentworth way.
And, speaking of Wentworth, rumours have been rife ever since Chinese conglomerate Reignwood controversially took over the exclusive stockbroker-belt club that the European Tour HQ could be on the move, something Pelley refused to rule out.
"The European Tour is a rapidly expanding global company which requires space to accommodate the growing staff numbers needed to manage such a business, so we are always looking at all options," he explained, speculating, "If we did move away from our traditional Wentworth base, it would be 100% for space reasons, not for any other reason. In terms of other locations, we already have offices in Dubai, Singapore, Spain and Hong Kong and recently opened offices in China and Korea."
The culture at Wentworth under Pelley is said to be, 'Less gentlemen's comfortable club, more dynamic business atmosphere" and, interestingly, given his liberal use of the word, "Global,' peppering our conversation, and with more than half its events outside European boundaries, one senses that an upwardly-mobile, outward-looking European Tour could be emerging just in time for the UK to leave the European stage.
And, with the recruitment of Josh Burack, a like-minded, fellow professional businessman at the helm of the Asian Tour, perhaps at last, could that lengthy engagement may end eventually end in consummation and marriage with a mutual meeting of minds and interests?
Pages
Click here to see the published article.