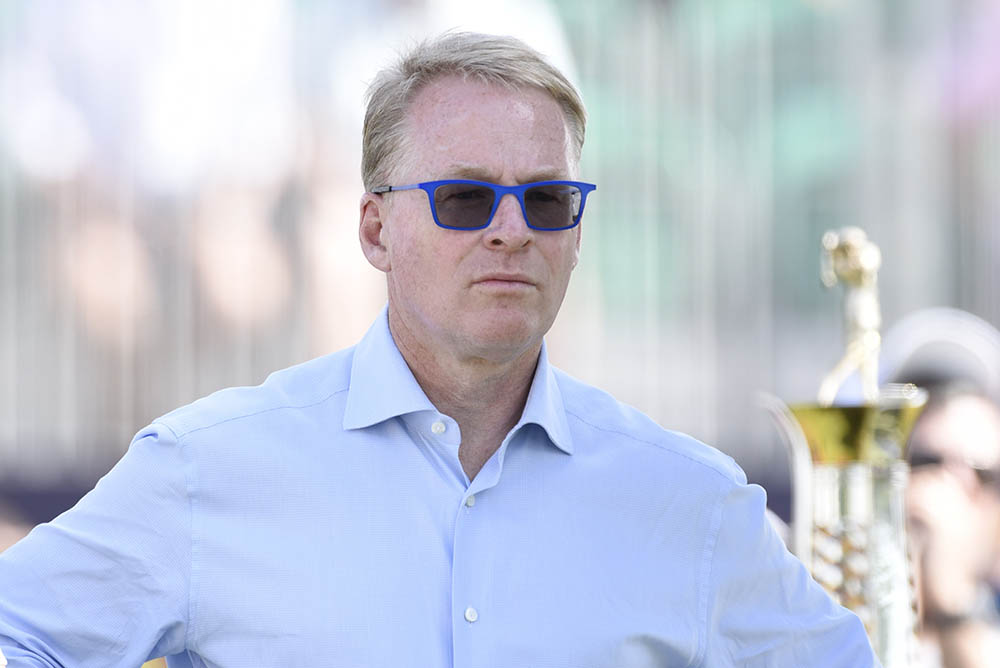 True, the 52-year-old ex-President of Rogers Media inherited what looked – on the surface at least – a winning hand, a talent pool arguably as deep as the golden generation of Seve, Faldo, Greg Norman, Langer et al, total prize money of almost US$150million, plus the near US$40million on offer at the, 'Majors,' tournaments most weeks of the year across 29 different countries, 10 of them in Asia, a remarkable run of Ryder Cup wins and golf back in the Olympics at least until 2020.

Pelley's first major strategic announcement was his, 'Players first,' strategy, and, when asked whether widening and deepening the sponsor pool was not a greater priority, the Canadian said, "We are in the content and entertainment business with golf as our platform and the players are our stars. While our Players First Philosophy means doing what is best for them in terms of increasing prize money, increasing playing opportunities and improving the playing experience, we are also very much focused on a 'Partner First' philosophy too, working closely with our partners and sponsors and shaping our business model to reflect that and enhance their experience too."
Then, the latest incarnation of the relationship between the European and Asian Tours, surely the longest engagement in sport without a marriage ceremony at the end of it emerged, a, 'Strategic alliance,' which looked and sounded like a rehash of the 2009 accord announced at that year's Scottish Open.
"As far as discussions with the Asian Tour go, we were delighted to announce a 'Strategic Alliance' which officially ratifies the relationship between the two Tours" he said, adding, "The formalisation of the partnership will see the two Tours now work together to develop professional golf in Asia – from a new joint office in Singapore – combining commercial and marketing resources to explore and maximise opportunities for both Tours not only across the continent of Asia, but globally," continued the father-of-two explaining, "For members of both Tours this important development will also see a significant exchange of playing opportunities."
In theory, given the respective prize funds on both circuits, that should benefit Asian players more than their European cousins, but Pelley appeared to rule out a formal merger between the two, insisting, "The Tours will, however, retain their own separate identity in terms of brand and logo, and will still be managed by their own individual Boards."
Pages
Click here to see the published article.