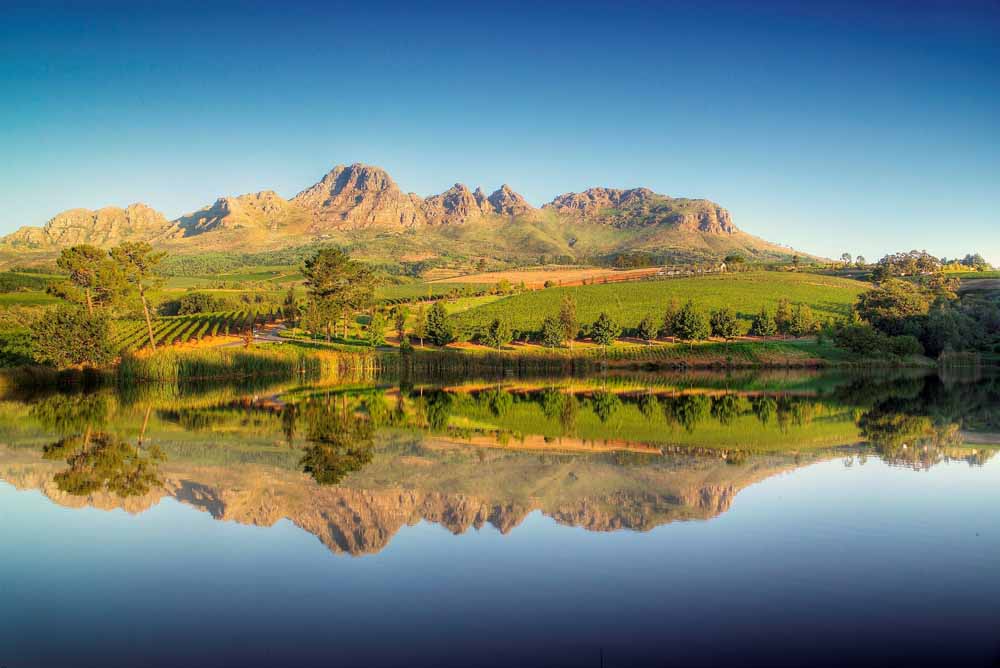 Wine and golf is a natural pairing brought together in clubhouses around the world, and some of the world's most dramatic golf courses are nestled in fantastic wine producing regions - think Algodon Wine Estates in Mendoza, Silverado Resort & Spa in Napa Valley and the pleasingly named Medoc Hotel du Golf in Bordeaux's prime AOC.
So naturally, the lure of a demanding (or undemanding) round finished off with a satisfying glass (read: bottle) of wine overlooking some awe-inspiring vista with the sunlight beaming on one's satisfied face has got to be one of life's rare joyous moments. Even better, imagine if the wine was yours. All yours. You own the vineyards and one of the best regional vignerons makes the wine for you.

This is Ernie Els' dream that launched in 2000 with his first vintage of The Signature - an imposing Cabernet Sauvignon blend that was immediately scored on release by Wine Spectator as the highest-rated South African wine yet with 90+ points. The Signature remains his flagship label and every single vintage has scored the same above 90 points with the latest vintage, 2012, a 93-pointer.
The former number one and four time World Champion's vineyard is primely located in the "Golden Triangle" of Stellenbosch, which produces some of South Africa's most award-winning wines.
Els called upon the services of Louis Strydom, winemaker and soon-to-be managing director of Ernie Els Winery and together the pair have built up a hearty portfolio which now includes the Proprietors' Blend, the Signature and the Big Easy – so-called because of Els' strapping 6 foot 3 build coupled with his easy-going demeanour. There is also his single-varietal range which champions Cabernet Sauvignon, Merlot and Sauvignon Blanc.
Like any self-respecting South African wine, Els' are big and expressive; the vines nestle on the sun-baked slopes of Helderberg Mountain but due to its proximity to False Bay, the grapes are also gently cooled by ocean breezes which slow down aggressive ripening and result in wines with excellent balance and concentration with abundant acidity.
Els' collection is predominantly Shiraz and Cabernet Sauvignon and Bordeaux-blends but the Big Easy range encompasses another vinous jewel in South Africa's crown, Chenin Blanc. All the wines are to drink now, but his top labels, the Proprietor's Blend and Signature will also benefit from longer ageing.
They recently enjoyed their moment in the spotlight with Hong Kong's recent South African Wines festival, organized by Wines of South Africa (WOSA), while serendipitously; a recent piece of research conducted by Vinexpo placed South Africa in the top 10 of Hong Kong's biggest wine importing countries, making them more available than ever before.
For Hong Kong's wine and golf lovers, there appears to be no better time to drink these cape-crusading wines and as Els says himself: "Wine is like golf, in both endeavours nature has the last ruling."
Ernie Els' wines are available in Hong Kong via HK Golfer. Write to: elswines@hkgolfer.com
Pages
Click here to see the published article.