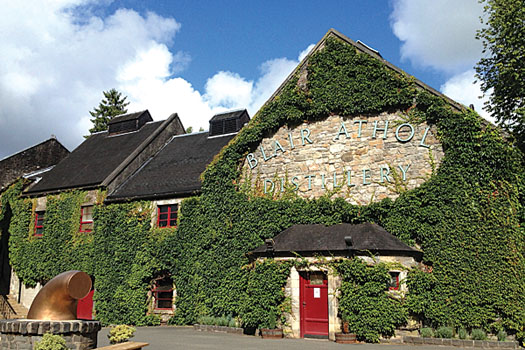 There is growing interest in single cask Scotch whiskies among Hong Kong's many malt lovers, and for good reasons.
No two casks are exactly alike, which is why the contents of different ones from the same distillery are usually "married" to produce consistent malts in the distillery's individual style.
Whiskies from a single cask however display not only the distillery character, but other nuances unique to a very small number of bottles.
Thanks to evaporation while maturing - the legendary "Angels' Share" - the longer the whisky is left in the wood the less of it there is, and if it is matured for more than 20 years, fewer than three hundred 70cl bottles will be obtainable per cask.
HK Golfer is able to offer readers a three-bottle limited edition gift box containing three Scotch single malts from fine and rare single casks - one each from the Islay, Speyside and Highland regions.
One afternoon recently in this magazine's offices publisher Charles McLaughlin and I sat down to taste them - first neat, and then with a little water added to release the aromas.
We started on Islay, with the youngest, Bunnahabhain 1991, 21-years-old when it was bottled. Only 280 bottles were filled, at a strength of 50.5% alcohol by volume (abv).
Although at that strength it certainly packs a punch, by Islay standards the whisky was relatively mellow, without the heavy peat smoke characteristics associated with the island.
I found some citrus notes, and a definite toffee sweetness, particularly after adding a few drops of water.
"The smoke is there," noted Charles. "The water opens it up I have to say."
A subtle complex spirit, this is a rare example of an Islay malt that would be suitable as a pre-dinner whisky.
Pages