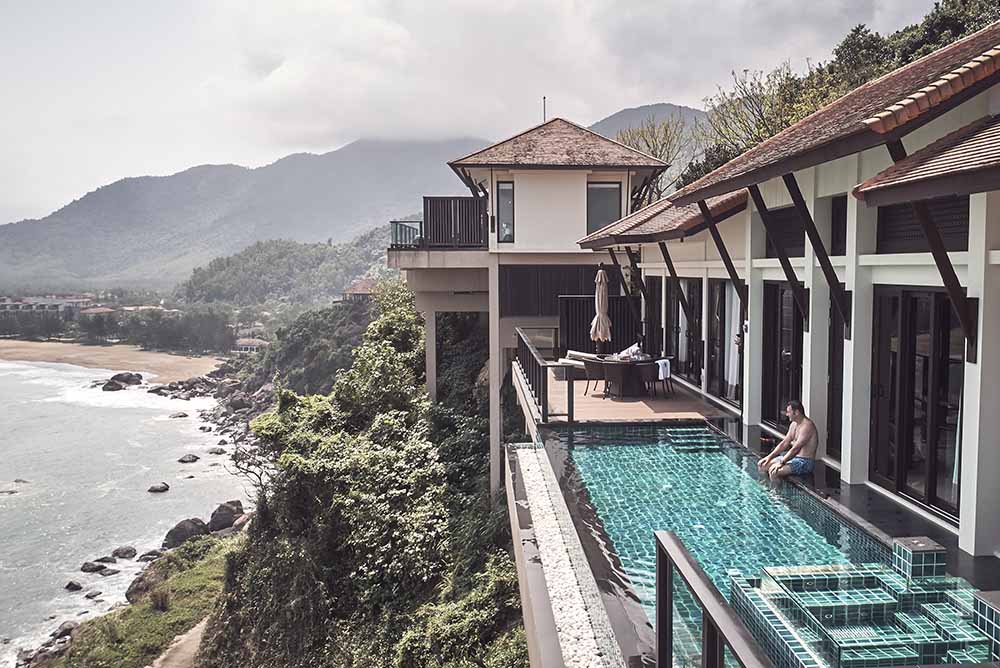 What features stand out on this particular course?
SNF: The coolest thing is how unique it is. When you tour it, you start in rice fields, and the great thing about this is that it's bringing it all back to the vision we had. It's a tough project. It's money, it's time and man hours, but we are bringing to life those first 4 holes through the rice fields. Then you go through a bit of jungle, so that's different. Then you pop out on what was a lovely sandbar, a ridge that we placed a green on top of, very Aussie-style. Then we have the beach, so that's another environment, and then we got the river down 10 which has come to life with my new tee which brings the river back into play. Then you've got the rocks through 11, and you come out and go through more river and more jungle. Then you come to 15 green with all the sand. Not many golf courses have so many different visual or environmental changes which I think gives Laguna Lang Co good memorability. I would like people to be able to remember each hole.  They all have their character. That's important and tough to find. Some projects don't have that.
And for Vietnam to grow the game and try to inspire talent from the area?
SNF: I think they're doing well. Laguna has a good junior programme, and they're very in favour of cultivating the juniors. They've been doing a great job in Phuket and here as well. They support junior golf and have events outside of my event, and this is like a grand final for them. We are even talking about boot camps, that's the next thing. To maybe come here, I send my team in for a week, so we get the physical, technical and mental coaches to come in and allow the participants to eat, sleep and dream of belting golf balls. So, yeah, a few things in the pipeline to give them more opportunities.
Pages
Click here to see the published article.