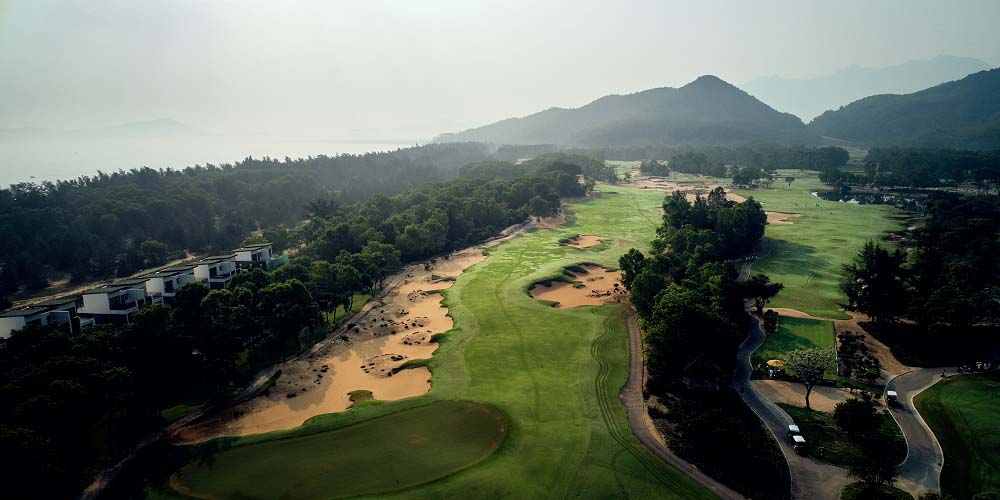 The Faldo Series has been something that has materialised over the past few years. How far do you want to take that and where do you want to go next?
SNF: Well, things are going well. We've done 20-plus years of the series and have taken it all over the world, literally global. And I've created this new event, the Major Champions Invitational, so I'm chuffed about that. I've made something happen, brought together Major Champions with a real vehicle. Rory will pick players from his foundation, as will Adam Scott in Australia and Annika Sorenstam from all four corners of the world - the same as I will do from my series and my series winners. With this event, we Major Champions have a cool opportunity to say to junior golfers, "I have my eyes on you". So, this kid can be thinking, wow, Adam Scott thinks I'm a good golfer. We've created this event, and I hope it's successful and everyone says they want to come back next year and that it becomes instantly recognisable, which it should do with all the media attention because of its uniqueness. I hope that the kids who win people will know that boy and that girl won the Major Champions Invitational, they are off and running in their golf careers. I said to myself when you think of it, Samuel Ryder started a pretty darn good even, and he was a seed merchant in St Albans, and Karsten Solheim created the women's version, so why can't there be a Faldo event of that magnitude in 20 years' time.
The Faldo Series has taken place in Hong Kong for several years, how important has this been for golf out there?
SNF: Tom Philips was my series director, and he carried it through to out there. The great thing about my event is that the kids want to play it and are motivated to, and this is particularly true of Hong Kong. The most gratifying thing to me is hearing about young golfers who travel because they want to make the teams across Asia. It's a similar story in Europe where my son Matthew manages the Czech Republic, Poland, Germany and Slovakia. The great thing is, if the kids don't qualify for one event, they jump into their car and travel to the next. The kids want to win and want to come to the Grand Final, and that's the best compliment I can get.
Having watched you out on the course earlier on it doesn't look like you have stopped with the golf course design here at Laguna Lăng Cô. It looks like a continuous push for the end goal.
SNF: We're fortunate with this project. With a lot of projects, they treat it as, well there is your design, put it on the ground then poof! You disappear. With this one, I started coming back for all sorts of reasons. Either to do something business-wise here and then we kept coming back for the golf, and then we brought the Faldo Series here, so I've been coming back to this location almost twice a year for about six or seven years, and we can keep adjusting the golf course. Keep fine-tuning. This thing is alive, and you don't know when you put the golf course in what grass will grow and what won't. The jungle does this and that and all sorts of things. It's been a good learning curve to be able to come back and keep fiddling with it, making it better and better. It looks good from last year. I remember coming, and it was growing in and I assumed Panang is level with Bangkok and Bangkok is 90 degrees every day of the week. But on this land, they get cold weather here or chucks it down like you can't believe, so the grass doesn't want to grow anymore. We've learned a lot about these kinds of things, and I'm enjoying it, and I'm doing more. I go back to some of my other designs just to say, "Hi, how can I help?" and give it a nudge to keep it going and looking good. It has my name on it, so I would like it still to be representing what I want.
Pages
Click here to see the published article.