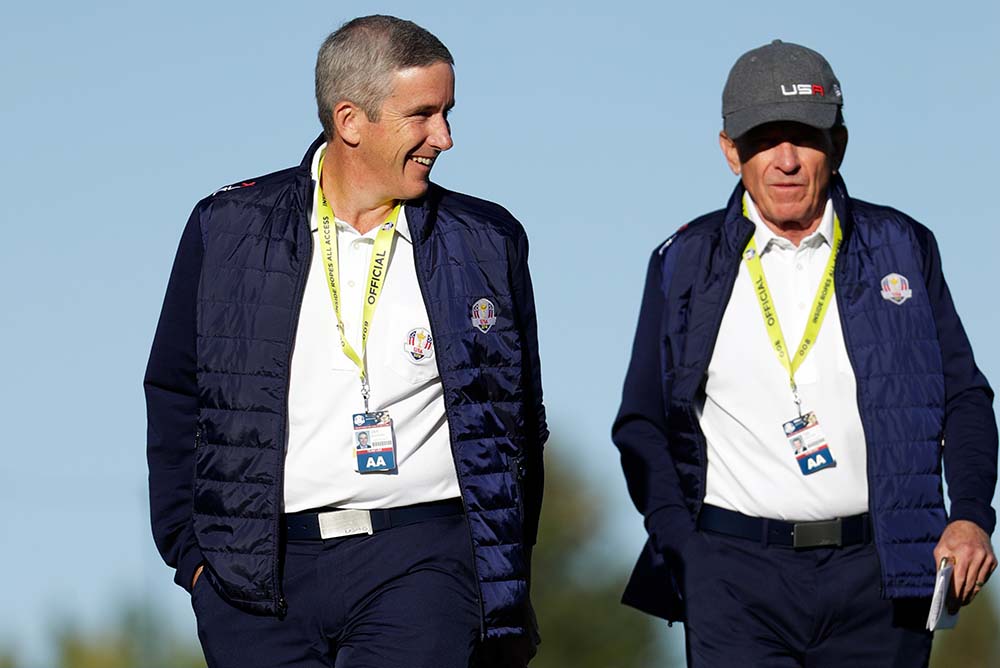 2. Who is the Man with the Toughest Job in Golf?
That's a close call between recently appointed CEO of the Asian Tour, Josh Burack and the sinecure handed to Tim Finchem's deputy Jay Monahan as his replacement as PGA Tour Commissioner?
That's a tough call between the two Americans; true, the bar is set considerably lower for Burack, who replaced the redoubtable but timeworn Kyi Hla Han, the capacity for growth is significantly greater and the regional economic outlook brighter, but the Asian Tour lacks traction and the financial muscle of the American monolith and he is a relative newcomer to the complex world of professional golf, where keeping multiple stakeholders happy takes a great deal of skill.
Meanwhile, for Monahan, he has the might of the richest circuit in the world behind him, is a known entity to the Ponte Vedra Beach, Florida set-up which, thanks to its muscle can do virtually anything it wants, where it wants and when it wants.
But, in purely percentage terms, Monahan has slimmer margins for growth and error than his US compatriot out East.
Like him or loathe him – and this correspondent veers towards the latter – Finchem grew the PGA Tour prize fund from $56.4 million in 1994 to over $300 million this term.
Whether Monaghan, a marketing man to Finchem's legal and political bent and Burack's background in TV can achieve double-digit, let alone the triple-digit increase in the only statistic that ultimately matters, money, to his bosses – aka, the players – in his tenure is open to question, and Finchem's reign coincided with that of a certain Tiger Woods.
Perhaps Burack's best bet would be to cultivate Woods in the dying embers of a glittering career, draw him back towards his Asian roots with huge appearance fees and lucrative course design contracts.
All-in-all, I'd call it a score draw, Burack has much to gain, Monahan much more to lose, but, on balance, I'd hand it to Burack after a sudden-death play-off.
Pages
Click here to see the published article.