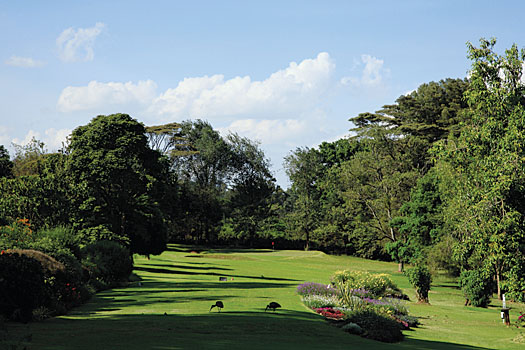 I had arrived in Nairobi feeling slightly more cynical. Ernest Hemingway may have been a great writer, but his portrayal of Kenya has had some unfortunate side-effects. The renowned American scribe was one of the first westerners to write extensively on the African country in the 1930s, and his use of the Swahili word "safari" did much to introduce it to common English parlance. Nevertheless, Hemingway's boy's-own accounts of big-game hunting undoubtedly gave weight to the popular image of the great white hunter and opened the gates for a flood of pink-faced and pith-helmeted would-be conquistadors eager to get their kicks on the savannah.
For years, Kenya's game reserves were the domain of the privileged, with luxury camps providing a gilded experience for the lucky few while local tribesmen such as the Maasai were marginalised and displaced. These days, however, things are somewhat more egalitarian. Top-end camps still exist, but so, too, do budget and eco-friendly options. Conservation efforts and humanitarian concerns also appear to be striking a blow against naked greed. There are strict restrictions on hunting, and there's definitely a greater willingness on the part of operators and camps to plough some of the tourism bounty back into local communities.
Located in the south-west of the country, hard by Kenya's border with Tanzania, the Masai Mara boasts all the Big Five (black rhino, leopard, elephant, buffalo and lion) as well as a ubiquitous contingent of giraffes, zebras and antelopes. These staples of the African savannah would soon become as familiar to us as a herd of cows or a flock of sheep, but on that first afternoon the jeep is obliged to rattle along at the pace of a narcoleptic snail in order to accommodate our requests for gawping time.
We eventually pull in at our camp in the early evening, just in time for a gorgeous spread of curries, salads, fruit and banoffee pie to be consumed in the shade of acacia trees. Afterwards, I sit at the entrance to my tent with a Tusker beer and anticipate the prospect of eyeing up some more big game.
Pages
Click here to see the published article.